The following post was submitted by Brad Marshall, Enterprise Development Consultant with RightPatient®
Biometric Patient ID No Longer a Movie Prop
It wasn't so long ago that the term "biometric patient ID" wasn't even in the lexicon of healthcare providers as a reliable means to improve patient safety, eliminate duplicate medical records, prevent medical ID theft, and increase patient data integrity. In fact, just a few years ago, many providers had never even heard of biometrics used to accurately identify patients and those that did know about the technology could only relate to what they had seen on the movie screen or read in a science fantasy novel.
Today, the use of biometrics for patient ID in healthcare has sharply risen as more healthcare organizations realize the technology's potential to better protect individuals from the perils of misidentification and better understand the ability of select biometric patient ID solutions to be seamlessly integrated into EHR workflow.
However, what stands as a true testament to the rising use of biometrics for patient identification in healthcare is the ability of the technology to demonstrate realized return on investment (ROI) against the goals set forth prior to implementation. In other words, the true "proof in the pudding" of biometrics for patient ID can be benchmarked through multiple objectives — how significant was the reduction in duplicate medical records and chart corrections? What percentage of patients are opting into the biometric patient ID system? Has investment in biometrics for patient ID streamlined patient registration? Is the technology effective in reducing cases of fraud and medical ID theft?
University Health Deploys Photo Biometrics for Patient ID
In most cases, biometric patient identification deployments must mature to a certain level in order to measure the impact on improving patient safety and the additional aforementioned goals and objectives. In other words, beyond restricting medical ID theft and healthcare fraud at the point of service, it's impractical to expect immediate results after deploying biometrics for patient ID. The system must be in place for a certain period of time before healthcare providers can expect to reap additional benefits — categories such as patient acceptance and enrollment and reduction of duplicate medical records for example.
Augusta, GA based University Health Care System is a classic example of a healthcare organization that had clear goals and objectives in mind prior to implementing biometrics for patient ID and are now realizing benefits from their choice of photo biometrics over other hardware alternatives. University Health officials have been pleased of the simplicity of photo biometrics where patients take their photo and are instantly identified followed by the retrival of their correct medical record in the Epic EHR system. With over 99% of patients choosing to enroll in the biometric patient ID solution, University quickly amassed a database of 50,000 patients to participate and the numbers keep increasing each day.
Perhaps equally important is the fact that since implementing RightPatient®, University Health has seen nearly a 30% decrease in chart corrections, defined as the health information management (HIM) department's need to go back into a chart and correct any data entry errors during the patient registration process. RightPatient® has also been instrumental to eliminate write–offs directly related to patient fraud — in one case a patient attempted to commit healthcare fraud by using multiple aliases in the ED to illegally obtain prescription drugs. Photo biometrics quickly caught the patient by revealing they had previously enrolled under a separate identity and University Health officials were able to quickly notify on-site authorities who sprang into action.
Conclusion
University Health made a conscious choice to implement photo biometrics for patient ID after carefully evaluating the characteristics and limitations of fingerprint and palm vein. They concluded that photo biometrics was the most accurate, hygienic, and versatile solution available with strong potential for future deployment at additional patient touchpoints including mobile devices, patient portals, and telehealth — touchpoints along the care continuum that fingerprint and palm vein just do not have the ability to address.
Learn more about University Health's use of photo biometrics for patient ID and stay tuned for more posts on what benefits our end users realize after investing in photo biometrics for patient ID.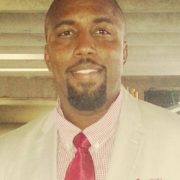 Brad Marshall is an Enterprise Development Consultant with RightPatient®. With several years of experience implementing both large and small scale biometric patient identification projects in healthcare, Brad works closely with key hospital executives and front line staff to ensure project success.
https://www.rightpatient.com/wp-content/uploads/2014/08/University-Health-Reaps-Benefits-of-Photo-Biometrics.jpg
267
300
John Trader
https://www.rightpatient.com/wp-content/uploads/2021/04/RightPatient-Logoup.png
John Trader
2016-08-17 20:00:36
2020-08-10 09:26:43
University Health Reaps Benefits of Photo Biometrics for Patient ID