The following post on patient ID in healthcare was submitted by Michael Trader, Co-Founder and President of RightPatient®
We are excited to announce the release of a brand new white paper entitled: Choosing the Most Effective Biometric Solution for Patient Identification in Healthcare (Assessing the characteristics and capabilities of biometric options). The white paper assesses the capabilities and limitations of fingerprint, palm vein, and photo biometrics (iris and facial recognition) for patient ID in healthcare.
The journey to select the most suitable biometric modality for patient identification in healthcare should include an assessment of hardware capabilities and limitations. This white paper was written and published as an educational resource for healthcare organizations to develop a deeper understanding of device characteristics and limitations. Due to persistent misinformation about the ability of select biometric modalities to perform accurate patient ID in healthcare and confusion on the realities of real world results post implementation we feel that this white paper stands as an authoritative guide that should be included in any and all comprehensive due diligence of biometrics.
Over 14 years of experience in real world implementations of fingerprint, palm vein, and photo biometrics has provided us with a wealth of knowledge and research on how these modalities operate when deployed and an authoritative resource to determine which devices can deliver on the promise that effective patient ID solutions offer:
Elimination of duplicate medical records and overlays
Prevention of medical ID theft and healthcare fraud
Increasing and sustaining patient data integrity
Increasing patient safety
Providing accurate patient ID at ANY point along the care continuum
Did you know that select biometric modalities covered in the white paper do not have the ability to accomplish some of these goals? We encourage you to contact us and request your copy of this important and informative white paper to provide a more thorough background and understanding of biometric patient identification realities versus marketing fluff.
We are confident that you will find value in our research and analysis based on a decade and a half of experience in the biometric identification management industry and extensive experience with all of the modalities covered in the white paper. Please click here to request a copy of the research report.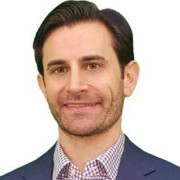 Michael Trader is President and Co-Founder of RightPatient®. Michael is responsible for overseeing business development and marketing activities, government outreach, and for providing senior leadership on business and policy issues.
https://www.rightpatient.com/wp-content/uploads/2016/08/Patient-ID-biometric-modality-realities.jpg
445
800
John Trader
https://www.rightpatient.com/wp-content/uploads/2021/04/RightPatient-Logoup.png
John Trader
2016-08-11 06:00:01
2021-07-13 10:28:50
How to Choose the Right Biometric Modality for Patient ID in Healthcare