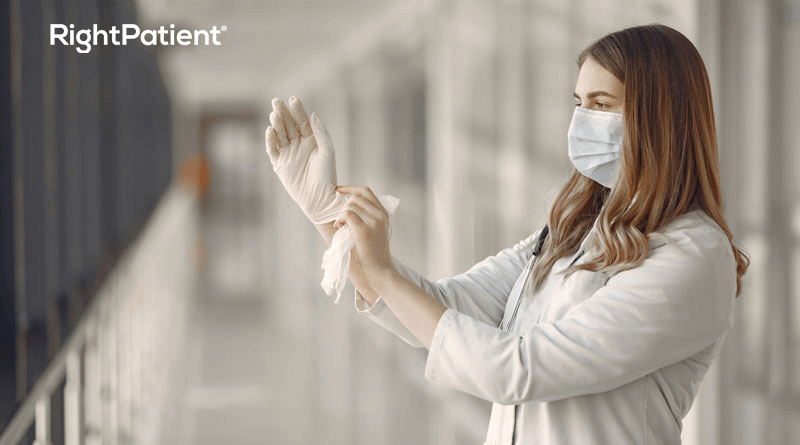 The coronavirus pandemic has been the biggest changemaker in recent decades. After months of lockdown, social distancing, and gradual reopening of society, new cases are being seen in the US again. While everything may seem uncertain for now, one thing is for sure – COVID-19 has changed reality for everyone. Going to restaurants and hanging out with friends are things of the past now and there is no telling when all this will be normal again. The coronavirus has highlighted one thing in particular that will stay for us with a long time to come – how to reduce physical contact with others. Healthcare providers have had headaches of infection control issues for years now, but it is the headache of the average patient after the pandemic shook the world. While there will be a rise in usage and demand in touchless technology in the future, such as facial/voice recognition attendance systems, printing board passes via gestures, etc., one area where it is crucially needed is during the patient identity verification process. Let's analyze the current condition of patient identification processes used, why a uniform identifier is not used by providers, and how leading healthcare providers are ensuring accurate patient identification.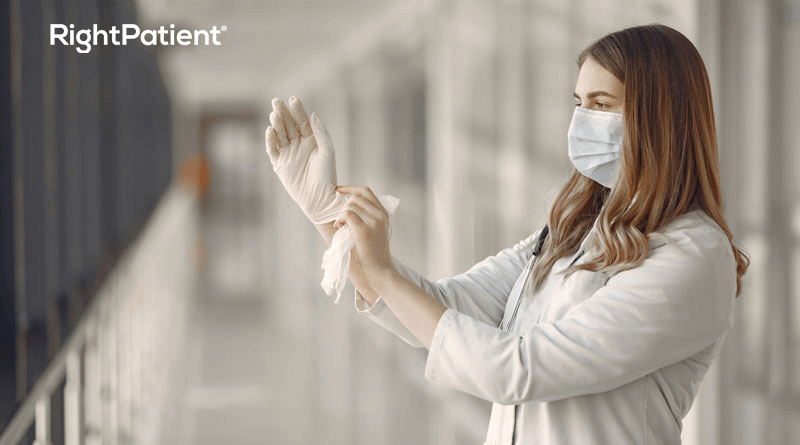 Patient identity verification – the current scenario
Patient identification errors have been a much-discussed topic in this space, and for good reason. It is still one of the biggest problems healthcare providers are facing – leading to denied claims, medical identity theft, increased losses, and patient safety issues. While ineffective patient identity verification is a prevalent issue, different providers are implementing different solutions to solve them. But shouldn't there be a uniform method of patient identification present? That is where the UPI comes in.
The mythical UPI
UPIs, or unique patient identifiers, have been the talk for years now. UPIs can be anything that is, as the name suggests, unique to a single patient. Its absence has led to quite a few problems within the US healthcare system, including duplicate medical records, waste, and preventable medical errors. In fact, John Hopkins has said that over 250,000 people in the US die due to medical errors, many of which are due to incorrect patient records and data. These unfortunate deaths could have been avoided with accurate patient identification. But why, then, is UPI still not a thing? Why do healthcare providers still struggle with patient identification?
Healthcare providers, as well as respected leaders in the healthcare system, have been clamoring for a UPI for years now. In fact, HIPAA (Health Insurance Portability and Accountability Act) mandates that a UPI be created for patients. However, there have been concerns since the beginning of talks regarding a UPI – how it might be stolen, misused, or worse, just like Social Security numbers. Basically, lawmakers were concerned as to how UPI could be kept private and confidential so that third parties cannot gain unauthorized access to it. Thus, back in 1998, Congress banned the authorization of a state-funded UPI. The stance has not changed after all these years. Even in 2019, the House of Representatives voted to revoke the ban, but the Senate let it stay. The lack of an effective patient identifier has been haunting the US healthcare industry ever since the UPI was banned in 1998.
How is the US healthcare system verifying patient identity?
Different healthcare providers are using different methods for patient identity verification. However, most of them are rendered ineffective now due to the coronavirus pandemic. Earlier, only healthcare providers used to think about infection control issues. Now, it is a headache for the patients as well.
While some are waiting around for the government to approve a state-funded UPI, they are facing a constant struggle with the usage of an obsolete means to identify patients – asking them questions. This has a lot of loopholes – it is slow, tedious, and anyone can assume the identity of the patient as long as they have the patient's data with them, leading to medical identity theft.
Others are using patient ID wristbands. While more effective than asking questions, this, too, can be stolen, transferred, and used to commit medical identity theft. Not to mention, these require physical contact as well, something that patients will very much be reluctant to do nowadays – a result of the pandemic.
An effective patient identity verification system is biometric patient identification. Once again, not all modalities are effective, safe, and practical. As mentioned earlier, the pandemic has changed reality for all of us – patient identification is no exception.
While biometric modalities like fingerprint and palm-vein scanning are effective, they require the one thing patients will not be ready to do for a long time – touch the device to verify their identities. Hospitals are the epicenter of infection control issues, and while every provider has been dealing with COVID-19 patients, regular patients will be quite hesitant to touch anything. This is especially applicable during patient identification, as they know all patients pass through this location, and contact-based devices might lead to infections.
Touchless patient identity verification is the future
This is where RightPatient comes in. We have been providing hospitals with a touchless biometric patient identification platform for years now. Since the beginning, our focus was to ensure patient safety, which is why we always suggested healthcare providers consider our touchless solution that eliminates any infection control headaches related to patient identification. Unlike touch-based solutions, our devices do not require cleaning after every use.
The medical records of the patients are locked with their photos upon registration. Whenever the patient returns, RightPatient identifies the right medical record within seconds after the patient looks at the camera.
RightPatient has been serving leading healthcare providers like Community Medical Centers, University Medical Center, and Duke Health. It has helped with eliminating the creation of duplicate medical records, preventing medical identity theft, and enhancing patient safety through accurate patient identification in a hygienic manner.
We shared the same concerns healthcare providers have – how to ensure accurate patient identity verification while eliminating infection control issues. After the pandemic, patients have the same concern too. Are you addressing it correctly? If not, contact us right away.
https://www.rightpatient.com/wp-content/uploads/2020/07/RightPatient-ensures-touchless-and-hygienic-patient-identity-verification.png
445
800
Matt Gibson
https://www.rightpatient.com/wp-content/uploads/2021/04/RightPatient-Logoup.png
Matt Gibson
2020-07-06 08:59:43
2020-08-10 07:12:26
Patient Identity Verification Must be Touchless After COVID-19