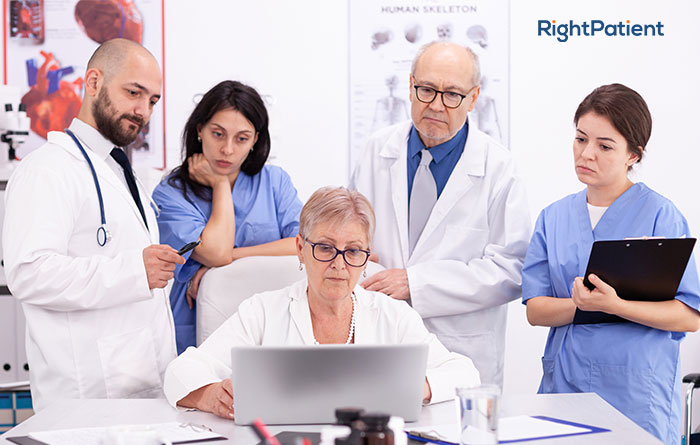 COVID-19 has changed reality as we know it since it was first detected. Everything and everyone has been affected, and now, it has reached every continent in the world. But we are hearing all around us that there is light at the end of this very long and dark tunnel. Fortunately, after months of struggle and research, several vaccines have been approved for emergency use. Researchers have worked tirelessly to come up with these vaccines, but there are several factors that could have jeopardized the vaccines – one of these is professional patients that participate in clinical trials. Let's take a look at what professional patients actually are, how they hamper the integrity of clinical trials, and how an effective patient identifier can help prevent them.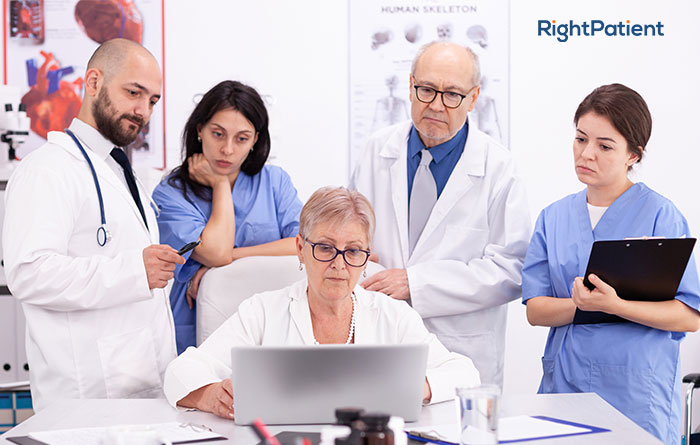 Clinical trials are more crucial than ever
Clinical trials occur on a regular basis and they are an integral part of healthcare. They lead to new drugs, treatment, and medical devices that reduce recovery times, improve healthcare outcomes, and treat complex or deadly diseases. However, as of now, everyone's focus is on creating vaccines for COVID-19, which is why clinical trials have been in the spotlight for most of the year.
Clinical trials are quite lengthy and can be risky, but offer the reward of helping scientists arrive at key breakthroughs in healthcare. However, one of the trickiest parts is to recruit patients that fit the requirements of the trial. The volunteers are compensated handsomely and receive treatment for the conditions, but only after thorough background checks are conducted to identify any discrepancies.
That being said, factors such as the existence of "professional patients" can significantly hamper the efficacy and integrity of clinical trials. They can jeopardize years of research, cause millions in losses, and cause promising drugs to remain unapproved. Since there is no effective patient identifier used in clinical trials, professional patients mostly get away with hampering the trials. But what exactly are professional patients, and what are their motivations?
Professional patients in a nutshell
Professional patients are those individuals that participate in clinical trials quite frequently, and many of them even participate in multiple trials at once. Yes, there are many types of professional patients. However, all of them create data quality issues and inconsistent results and are a hazard to sponsors, CROs (clinical research organizations), and drug companies.
The first type of professional patients is simply those who have the required medical condition(s) and participate in clinical trials for financial gains. They usually cannot afford treatment for their medical conditions, and thus sign up at multiple facilities, either one at a time or simultaneously. Since they get exposed to multiple untested drugs and receive multiple doses of said drugs, they severely impact the data quality, their own health, and might cause promising drugs to not leave even the initial testing phases.
The other type of professional patients is those who have the required condition(s) but are not in it for the financial benefits. Instead, they falsify information down the line for something far more dangerous. These patients fake results not because they want the treatments; they want regular access to the drugs. These patients are common in treatments regarding addictions.
The final type of professional patients is those who falsify information. They don't have the medical condition(s) required by the trial but want to be a part of it. Not only do they falsify information during enrollment, but they can also give false information during the trial itself, which is extremely dangerous! It leads the researchers to make decisions based on incorrect information and can cause the trial to shut down.
The lack of an effective patient identifier costs millions
Drug companies, sponsors, and CROs pour an enormous amount of time, money, and resources into clinical trials. Unfortunately, all of these are rendered useless by professional patients, and the unreliable data created by these individuals can cost millions. However, the best way to detect and prevent such cases in clinical trials is by using an effective, experienced, and well-reputed patient identifier.
An effective patient identifier ensures the integrity of clinical trials
RightPatient is the leading biometric patient identification platform trusted by several healthcare providers. Used by over 80 hospitals and thousands of clinics, RightPatient is the perfect solution to prevent professional patients in clinical trials.
Patients are assigned a single and unique biometric identity during registration, and they can be identified using mobile devices as well. If professional patients come in, the system can simply red flag them, if registered, and prevent them from participating in the trial, ensuring data integrity in clinical trials.
Use RightPatient and avoid millions in losses, improve the efficacy of clinical trials, and optimize operations – contact us now to learn how we can help.
https://www.rightpatient.com/wp-content/uploads/2021/01/Improve-the-efficacy-of-clinical-trials-with-RightPatient.jpg
445
700
Matt Gibson
https://www.rightpatient.com/wp-content/uploads/2021/04/RightPatient-Logoup.png
Matt Gibson
2021-01-08 03:42:34
2021-05-19 11:41:19
Prevent "Professional Patients" in Clinical Trials with an Effective Patient Identifier