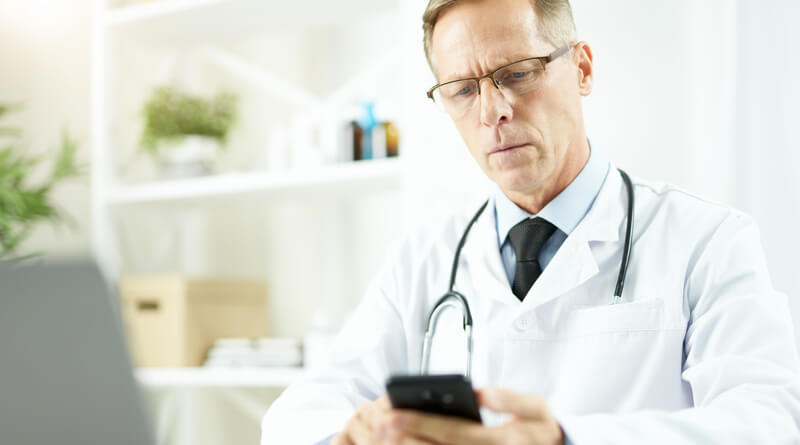 "Patient engagement" is no longer a buzzword. It's now an essential component for healthcare provider success. With effective patient engagement comes substantial improvements in everything from overall patient health to treatment outcomes to an organization's bottom line. Many hospitals also use touchless patient identification platforms like RightPatient. Such a platform helps improve patient outcomes as well as enhance patient satisfaction as they the proper care without any errors. The good news is that achieving substantial improvements in patient engagement does not require substantial work. All it may take is the ability to send text messages to patients via a text-enabled solution.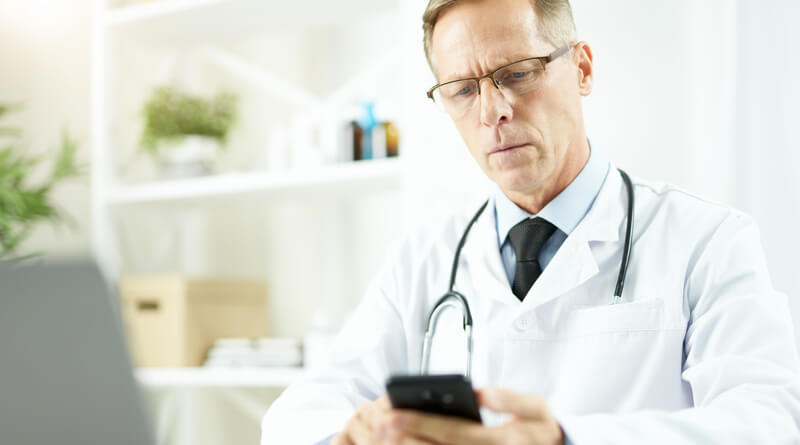 Below are some of the common ways healthcare organizations nationwide are using text messaging, often via two-way texting, to strengthen patient engagement and satisfaction and reap the clinical, financial, and operational rewards.
Appointment Reminder
Texting is a proven way to reduce cancellations, no-shows, and no-gos (i.e., treatment unable to proceed due to patient non-compliance). Prior to an appointment, organizations are sending text messages, reminding patients about their scheduled appointment and including key details such as the time of the appointment and facility address.
Organizations are also using texting to ask patients to confirm their appointment and if patients have any questions or concerns. If patients need to cancel, follow-up texts are helping with rescheduling.
Pre-Screening Questionnaire
Text messaging is helping providers streamline the completion of pre-screening questionnaires. For short questionnaires, text messages can ask the required question(s). When a questionnaire requires patients to complete a longer form, organizations are sending hyperlinks via text that direct patients to online forms.
Recall Campaigns
Organizations are making text messaging the communication backbone for their recall programs (e.g., annual physicals, Medicare annual wellness visits, colonoscopies, mammograms) and other routine preventive care. Reminder text messages are helping organizations improve recall rates and grow volume while also ensuring patients receive the preventive services that keep them healthier.
Telehealth
For those growing number of organizations with telehealth programs, texting is reminding patients about their appointments, providing pre-appointment instructions about what's required for the telehealth appointment (e.g., stable Internet connection, installation of a videotelephony program), and including hyperlinks that, when clicked, initiate the virtual consultation.
Patient Satisfaction Surveys
Texting is proving to be a highly efficient and effective way to conduct patient satisfaction surveys, including Net Promoter Score (NPS) surveys. In fact, one study of how text messaging can be used to improve communication and engagement with patients showed that more than 4 out of every 5 patients are willing to take satisfaction surveys via text.
When patients respond to a satisfaction survey with a low rating, organizations are sending follow-up texts asking these patients to explain what they found disappointing about their experience and if they would like to speak with a representative about their dissatisfaction. Interest in learning about a patient's negative experience is helping improve operations while reducing the likelihood that patients will leave poor online reviews.
Online Reputation
Speaking of online reviews, online reputation has taken on significant importance in recent years. A study that included approximately 1,800 patients found that over 95% of the patient population consider online reviews critical for their decision-making process, with 40% of the patients unwilling to go to providers that have bad reviews. Texting is giving organizations a simple, streamlined, non-intrusive means of asking patients to post online reviews. Texts are being sent that provide links to online review platforms and encourage patients to take a moment to share their thoughts.
Caretaker Coordination
Organizations are using texting, including automated messaging, to provide caretakers and loved ones with real-time patient progress updates, which is especially helpful when patients are undergoing surgery or receiving treatment that will take considerable time. Text messaging is also being used to inform caretakers, loved ones, and transportation providers when patients are ready for discharge and provide instructions on where drivers should go to pick up patients after discharge is completed.
Post-Discharge Communications
Organizations are relying more on text messaging for post-discharge communication with patients. Texting is helping identify those patients who require or desire a phone call and better ensure patients answer the phone when a post-appointment call is made. By strengthening post-discharge patient engagement, organizations are reducing readmissions and better avoiding penalties associated with high readmissions.
The Easy, Highly Effective Way to Engage
The examples of how healthcare organizations are using text messaging identified above represent just a few of the ways texting is making a substantial, positive impact on patient engagement and satisfaction. Providers are improving when and why they are engaging with patients, taking better advantage of what is learned through these efforts, and strengthening their bottom line. Adding a text-enabled solution and leveraging text messaging as a communication mechanism is typically easy and fast, requiring a minimal learning curve. Organizations that add text messaging or expand their reliance upon it are often finding it's the patient engagement tool they've been missing.
https://www.rightpatient.com/wp-content/uploads/2022/10/Improving-Patient-Engagement-and-Satisfaction-With-Text-Messaging.jpg
445
800
Guest
https://www.rightpatient.com/wp-content/uploads/2021/04/RightPatient-Logoup.png
Guest
2022-10-25 06:49:51
2022-10-25 06:54:11
Improving Patient Engagement and Satisfaction With Text Messaging