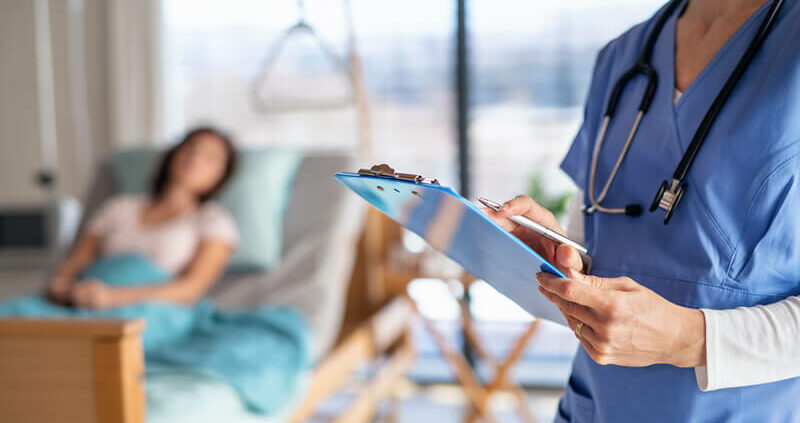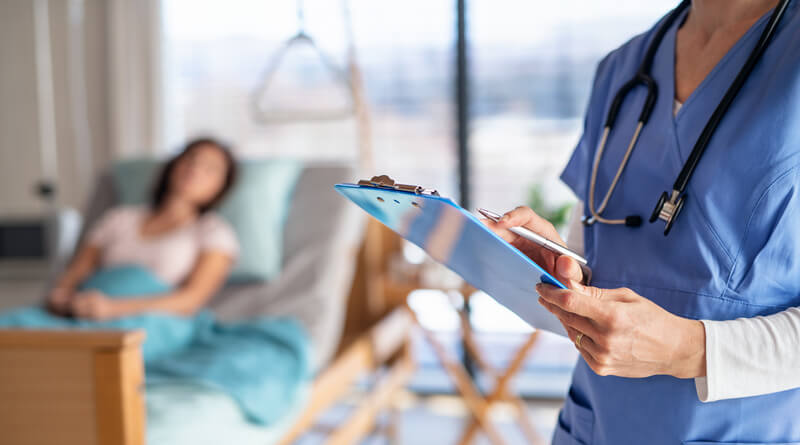 In today's evolving world, many processes in healthcare have transferred from analog to digital. While this has increased the level of convenience that many healthcare workers, including physicians, nurses, and receptionists, experience, it has also brought with it a number of new challenges. One of the main problems that have come as a result of the digitalized healthcare system is the threat of cybercrime and, in particular, patient identity theft.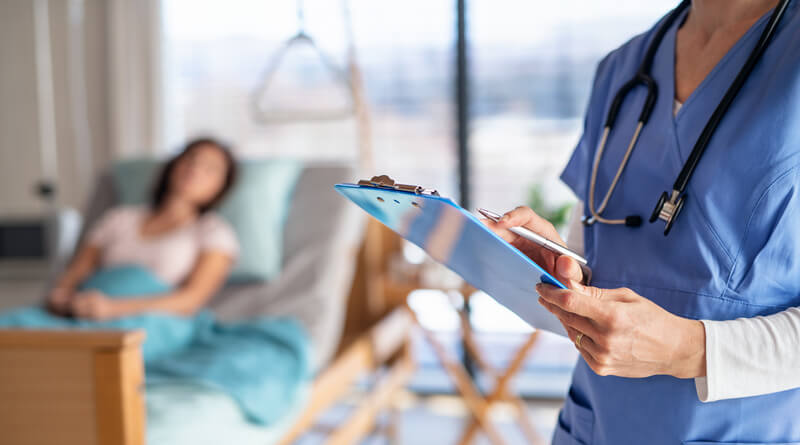 While many healthcare institutions have some basic forms of cybersecurity measures, this isn't always enough to safeguard patients from hackers with malevolent intentions. Having an understanding of some of the best ways to keep patient information private can make for a more enjoyable and trustworthy patient experience of the healthcare system. Here is how to protect patients from identity theft.
Safeguarding Healthcare Institutions from Outside Theft
Today, there are a number of healthcare cybersecurity challenges that organizations are having to battle. One of the most worrisome of these cybersecurity challenges is that of hackers from outside of organizations hacking into their networks. In order to ensure that patient information is staying private, it's essential that healthcare organizations set up a number of cybersecurity measures that are meant to protect one's network from being vulnerable to blackhat hackers and other cybercriminals.
Typically, hackers who attack healthcare institutions are doing so in the hopes of finding financial gain in the process. This can be in the form of a ransom being paid by an organization for the return of information or by utilizing patients' private information to steal their identities. The first and most important line of defense for a medical institution is its IT and cybersecurity professionals.
By having a staff of professionals with specialized cybersecurity knowledge, healthcare organizations will be able to respond to threats in real-time. This means that patient information has a better chance of being kept private when healthcare organizations have a skilled team of professionals actively working to protect the cybersecurity measures of an organization.
Safeguarding Healthcare Institutions from Inside Theft
While many may have an image of nefarious hackers in different locations when they think of healthcare cyber threats, employees within healthcare organizations can pose just as serious of a threat to patient privacy. This is because employees of healthcare institutions have easy access to the private information of patients, making it an easy procedure for them to steal the identities of patients.
Being that employees have an unprecedented amount of access to the private information of patients; healthcare organizations must be able to detect when patient information is accessed by employees. This way, organizations, and their IT and cybersecurity teams will be able to catch employees who are taking advantage of their access to patient information for nefarious purposes.
Managing Human Error
Unfortunately, though healthcare workers typically do a great job and fulfilling their duties, human error can sometimes put patient privacy at risk. This happens when employees are frivolous and accidentally act unsafely on an organization's network — potentially leaving a door open for hackers to exploit.
Oftentimes, mistakes such as these come as a result of medical professionals being overworked, stressed, and burnt out. As such, it can be incredibly helpful and useful for healthcare organizations to implement strategies for managing nurse stress and physician stress in the workplace. This will mean that there's less of a chance that human error will make patient information vulnerable.
As such, ensuring that workers are well rested and not burnt out can be an effective way that healthcare organizations can help to ensure the safety and privacy of patient information.
Updating Devices and Networks
Since the healthcare system used to be run on analog technology, the switch to digital processes is one that can be time-consuming and expensive. This being the case, many healthcare organizations sometimes opt to implement digital processes in the most cost-effective ways. Unfortunately, these cost-effective techniques can sometimes make their organizations and patient information more vulnerable to cyber criminals.
By updating systems, devices, and networks, healthcare organizations have the opportunity to make private patient information more secure. Though it can cost more money, in the long run, healthcare organizations can save themselves an enormous amount of time and energy by updating systems to make them safer and more robust.
Making Employees Aware of Common Forms of Cyberattacks
While higher-ups in healthcare organizations may be extremely familiar with the threat of cyberattacks, many employees within healthcare organizations may not be. This being the case, these employees could unintentionally do things that allow hackers the opportunity to gain access to an organization's network. As such, organizations can benefit from ensuring that each and every employee is familiar with common forms of cyberattacks so as not to accidentally become susceptible to hackers with nefarious intentions.
This can be achieved by having in-depth cybersecurity training sessions led by cybersecurity experts. Having cybersecurity professionals available can ensure that employees will be able to ask questions that they may have and gain a deeper understanding of good cybersecurity habits. This can allow healthcare organizations to ensure that employees aren't compromising cybersecurity measures and are upkeeping the privacy of patient information.
Keeping Patients Safe from Identity Theft
While cybercriminals have become savvier in recent decades and are becoming more of a threat to healthcare institutions, organizations can help improve the safety of private patient information by taking a few key steps.
By putting in the time and effort, healthcare organizations can ensure that their networks are secure and they're not making themselves vulnerable to hackers with the nefarious intention of stealing patient identities. Many healthcare providers also prevent medical identity theft by using biometric patient identification platforms like RightPatient. RightPatient uses patient photos to identify EHRs accurately. Patients only need to look at the camera to verify their identities – this is where fraudsters are red-flagged, preventing medical identity theft in real time.
https://www.rightpatient.com/wp-content/uploads/2022/09/How-to-Protect-Patients-from-Identity-Theft.jpg
445
800
Guest
https://www.rightpatient.com/wp-content/uploads/2021/04/RightPatient-Logoup.png
Guest
2022-09-14 08:34:23
2022-09-14 08:34:23
How to Protect Patients from Identity Theft