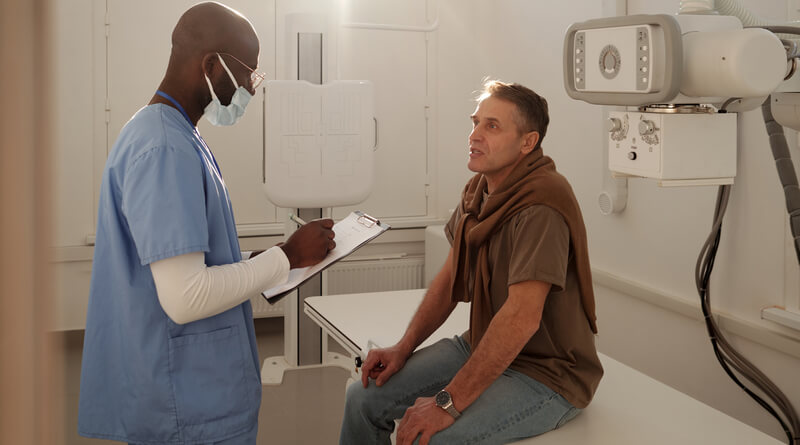 Every patient should receive the same standard of care, regardless of background or socioeconomic standing. Sometimes that means adjusting processes and protocols to ensure patients with specialized cases or disorders are kept safe and secure.
There's still a lot of stigma around treating patients with substance use disorders and what that process looks like. Here are some actionable ways to improve patient safety when treating someone facing addiction.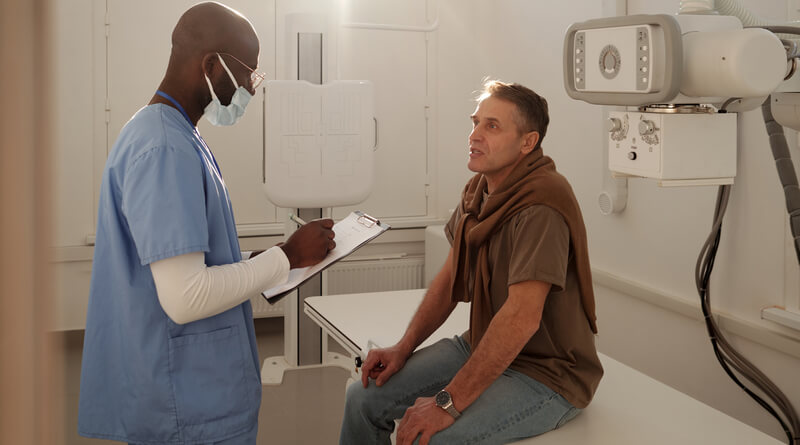 Create a Referral Network
Building a strong referral network to consult with experts and refer out is a must when working with patients facing addiction. This effort should be standard practice in areas with high rates of substance abuse disorders.
In New Jersey, for example, there were 98,628 substance abuse treatment admissions in 2019. This information was submitted by providers of Alcohol and Drug Rehab in NJ to the New Jersey Substance Abuse Monitoring System (NJSAMS), indicating that many more individuals didn't receive the treatment they needed.
Medical professionals from all practices should make connections to work with treatment centers and help redirect patients they suspect are struggling with substance abuse.
Educate About Medical Identity Theft
Substance abuse disorders and medical identity theft go hand-in-hand. In some instances, people facing addiction will use another person's identity and insurance to secure access to substances in an emergency room setting. In others, stolen information will be sold to help support the addiction.
The first step in preventing medical identity theft is building awareness so all staff members know about the issue, the risks involved, and the red flags to watch for. Then, implementing software and protocols to mitigate the risk of medical identity theft is integral. This means working with registration staff to collect personal identification and verify the information and implement IT solutions for support, such as touchless biometric patient identification platforms like RightPatient that have a track record of preventing medical identity theft in real-time.
Work to Reduce the Stigma
Many people with substance use disorders or suspected of having an addiction are treated poorly by practitioners. While being aware and cautious about drug-seeking behaviors is critical for security and safety, it's also important not to be jaded or callous. Dehumanizing patients creates more barriers to seeking treatment, which could be life or death.
Research shows that substance abuse disorder training in a healthcare setting can help adjust beliefs and behaviors surrounding patient treatment. Teaching staff to use patient-centric and recovery-centric language can help further reduce bias and stigma when treating patients.
There's also a lot of controversy in the medical field about medically assisted treatment (MAT) for people with opioid addictions. This issue persists despite the favorable peer-reviewed research that shows a diminished risk of relapse and overdose death when MAT is used.
Consider making a Reducing Stigma Education Tools (ReSET) training program a part of the onboarding process when hiring new staff. These training programs are designed for healthcare professionals and use examples of real humans facing substance abuse disorders to discuss what they've faced and how healthcare providers can improve their safety and quality of care.
Put Security Measures in Place
Putting physical security measures in place is also important for protecting patients with substance abuse disorders. Ensuring medicines are locked with controlled access, individualized passwords, and security professionals monitoring secured areas is a must.
Documentation is another essential part of patient safety and security in preventing drug diversion. There should be clear documentation and procedures surrounding diagnostics and treatment delivery, as well as rigorous standards for recordkeeping. Limited access to controlled substances is essential. Those with clearance should be responsible for inventory updates and cross-referencing patient records to identify if there are any issues.
There should also be clear protocols in prescribing controlled substances with limited access to ordering software.
Engage in Trauma-informed Care Practices
Many substance users turned to drugs or alcohol as a coping mechanism for something in their lives. There's a strong correlation between substance abuse and trauma. Children who have experienced abuse or exposure to traumatic events are more likely to develop a substance use disorder. Similarly, people are more likely to experience trauma while actively using. This occurrence is prevalent among women with substance use disorders, who are more likely to experience sexual violence.
Protecting patient safety means avoiding re-traumatization during care. This practice can look different for each patient. Ensuring you have support options available for those who need it during treatment is essential. For example, a domestic violence victim may feel more comfortable with a female doctor. Additionally, some patients may need detailed explanations of what procedures you're considering and why so they can give (or deny) informed consent.
Training in trauma-informed care and empowering patients helps minimize the risk of triggering events that could lead to further substance abuse. A trip to a healthcare professional should never do more harm than good.
Perform Internal Audits
The best way to evaluate whether a system is working or not is to try and break it. Performing internal audits and tests is an effective way to identify gaps and make adjustments to improve patient safety before someone is harmed.
Organizing and conducting an internal audit is complex and time-consuming. It starts with having clear goals and metrics to evaluate, then outlining review protocols for capturing data. It's also important to clarify patient population demographics and the sample size you'll be reviewing.
One audit is never enough; reauditing is how you create measurable data. Use this data to reshape your protocols, access controls, and training priorities to ensure a better quality of care.
Patients with substance use disorders are humans with medical problems. Ensure your treatment of a physical ailment or illness doesn't exacerbate or trigger their mental health or addiction.
https://www.rightpatient.com/wp-content/uploads/2022/08/How-to-Improve-Patient-Safety-in-Substance-Use-Disorders.jpg
445
800
Guest
https://www.rightpatient.com/wp-content/uploads/2021/04/RightPatient-Logoup.png
Guest
2022-08-30 12:20:41
2022-08-30 12:20:41
How to Improve Patient Safety in Substance Use Disorders