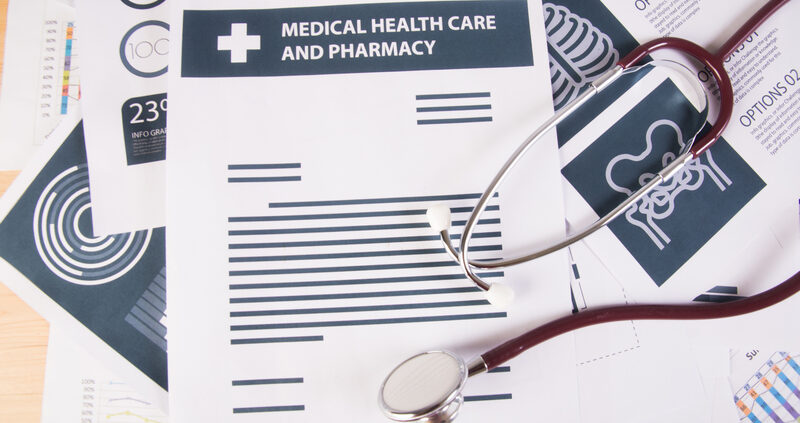 Many medical professionals worry about what could only be a doctor's or nurse's worst nightmare: mismanaged medical records. These records could include anything from the wrong diagnosis to treatment to medication. Unfortunately, some errors made in medical documentation can be severe and even fatal.
Although many doctors and nurses are aware of the perils of medical record errors, they also know that the issue can be challenging to prevent. Unfortunately, because of oversight and lack of awareness, improper training of staff, and possibly ignoring the most routine aspects of ensuring that accurate medical records are maintained, some medical professionals miss the obvious warning signs of medical record mismanagement.
A medical record contains a wealth of information that could save a patient's life. It's also a critical factor in legal issues that injury lawyers have to deal with. Still, carelessness in data entry can result in a series of medical errors that could be avoided. When such errors are ignored, they may prove to be disastrous. Here are the steps on how to prevent medical record mismanagement:
Train Your Staff On Proper Medical Documentation And Management
With the increase of health-related issues that have been identified in recent times, more medical establishments have realized the necessity of developing a system for proper medical record management.
You can find several organizations that offer training in medical record management. The only important thing is to ensure that the training you receive is from an authentic and highly reputed organization and will help you and your staff to perform your roles well. Such training programs usually last for about six weeks, and you have to be extremely careful about checking whether or not all the information and protocols you've learned have been appropriately implemented into your hospital or clinic.
Store Digital Copies Of Medical Records
You'll have a better idea of your patient's needs when you have an electronic health file. You can have centralized patients' records about their current health status, drug prescriptions, and any updated information about them. It's also easier for other doctors and nurses to look into a particular person's medical records when they're in electronic form.
There are software programs that can help you with your record-keeping tasks by storing your medical records in an organized manner. You can download any of them over the Internet and install one on your computer or laptop. This is one of the simplest ways to avoid medical record mismanagement. Such programs have different features, so compare them carefully in order to choose the most suitable software for your health establishment.
Have A Checklist For Documentation And Storage
One of the tips on medical record management you have to follow is to prepare a checklist for proper documentation and storage. You have to identify all the areas where you store your patients' paper-based records within your medical office, clinic, or hospital. You have to ensure that those places are adequately equipped with the necessary furniture and supplies for storage. You also need to provide separate space for the records and other pertinent documents for different departments to keep their respective records organized.
Update Your Medical Records Management Software
Another thing you need to do is to update your medical records management system regularly. You have to be aware that from time to time there'll be updates for whatever program or software you're using for electronic medical records. You have to check for them so you can maintain proper documentation for your patients. It's also essential to look into your patients' records often to monitor and input any changes or new illnesses they may have developed.
Invest In New Technology Preventing Duplicate Medical Records
Many health care organizations invest in touchless biometric patient identity management solutions to prevent duplicate records of the patients. These systems are also considered one of the best forms of patient data storage available because they require minimal clearance procedures to access.
Since the biometric data needed for the system is stored electronically, validating a person's fingerprint requires only a few minutes instead of several hours or even days of phone calls going back and forth between doctors and other staff members. This means that medical professionals can quickly determine whether or not a person's fingerprint is authentic, which is vital in many situations. In addition, biometric patient records can be matched quickly using online services, which can help medical offices keep up with various legal requirements.
Takeaway
Medical errors have accounted for some of the death tolls from diseases throughout the history of medicine. One way to prevent them from occurring is by addressing the issue of medical record mismanagement. This should always be high on the list of priorities for those involved in the medical field due to the need for patient information confidentiality and maintenance of medical records for safety and regulatory purposes.
https://www.rightpatient.com/wp-content/uploads/2021/05/How-To-Prevent-Medical-Record-Mismanagement.jpg
445
800
Guest
https://www.rightpatient.com/wp-content/uploads/2021/04/RightPatient-Logoup.png
Guest
2021-05-31 07:56:10
2022-08-09 12:49:15
How To Prevent Medical Record Mismanagement