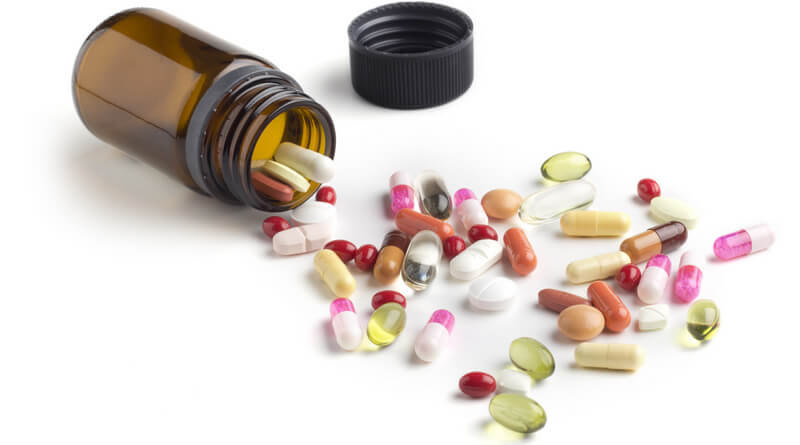 It's no secret that medication use and health care costs have dramatically increased during the previous decade in the U.S. According to the International Society for Pharmacoeconomics and Outcome Research (ISPOR), adherence is "the extent to which a patient acts in accordance with the prescribed interval, and dose of a dosing regimen." Adherence to medication therapy is often one of if not the most critical aspect of medical treatment, particularly the treatment of chronic conditions such as diabetes and hypertension. Perhaps even more alarming is that 20% of nonadherence cases are for prescriptions that never get filled!
Despite the importance of adhering to a medication schedule, medication nonadherence is a serious problem costing Americans anywhere between $100 billion to $289 billion a year with the World Health Organization (WHO) recently stating that the average nonadherence rate is 50% among those with chronic illnesses. Furthermore, research indicates that failure to follow prescription instructions causes approximately 125,000 deaths per year and up to 10% of all hospitalizations. The consequences of nonadherence include:
Worsening condition
Increased comorbid diseases
Increased health care costs, and perhaps even death
Due to the fact that nonadherence results from many causes, no easy solutions exist. The first step to addressing nonadherence is to recognize that collaboration must occur between health care practitioners and patients to increase adherence, with the goal of achieving optimal health outcomes. "Collaboration" however, is a fairly loose term and could certainly be interpreted in a number of ways. The key is finding a method that not only sticks, but is sustainable and easily repetitive.
Many ideas have been floated to increase medication adherence — switching to new packaging, more effective use of case management and coordinated care, education and behavioral support, better access to compliance data, and reducing the overall cost of medications to name a few. The problem is that these purported ideas lack a common, integrated thread that utilizes the power and flexibility of a tool that more and more patients are using as a platform to better manage personal health data – the smartphone. Despite a cadre of new tools available, there seems little doubt that consumers are increasingly looking to use their personal devices for healthcare purposes not only to track track fitness and wellness data, but as the preferred way to communicate with the system itself. Using a smartphone/smart device as an effective and sustainable tool to push stricter medication adherence is in lockstep with a growing patient population that wants to consolidate the governance of healthcare management and improve health outcomes through the use of modern communication platforms. It's a well known fact that patients need to play a much larger role in managing the system around them which is a key underlying strategy for healthcare technology providers who are increasingly building solutions that empower patients to use their smart devices as their personal health managers.
The dawn of healthcare apps that are designed to allow patients the ability to seize greater control of managing their health (and the health of loved ones) has ushered in a new era of electronic tools that perform myriad self-health functions such as glucose and blood sugar monitoring, blood pressure checks, and cardiac risk assessments. The rise of these apps offers powerful tools that allow patients to become more informed and more active participants in their own health care and help better coordinate care, giving patients an easy way to keep track of their conditions and treatments.
Healthcare apps that feature medication adherence scheduling and the ability to set push notification reminders are a novel approach and fit perfectly into the context of empowering patients to take a more active role in their own care, even for patients with complex medication regimens. Adding to their utility, many these apps allow patients to not only manage their own medication schedule, but also manage the schedule of family members and loved ones. Another great feature these select medication adherence apps provide is an electronic reporting trail which can be downloaded and electronically transmitted to clinicians to maximize reporting accuracy instead of having to rely on patient self-reporting which tends to be inaccurate and subject to recall bias. This provides a valuable tool to both patients and doctors alike for fast access to adherence data and educational information. Data is constantly accessible, involves and educates the patient, and provides a repository for patient and medication specific information. A smartphone medication adherence oriented app has the potential to consolidate all of the patient's medication-specific information and thereby provide a more streamlined process to educate the patient about their disease or care.
These apps provide tools for reminders that can be set for consumption and refills, doses that can be logged, data logs that can be accessed by patients or uploaded to care providers, and medication information (e.g., dosages, adverse effects, toxicities, specialized provider notes), all of which can be immediately accessible with the touch of a finger. Adding to the value of a healthcare medication adherence app is interoperability with existing prescription and electronic health records systems (EHRs). For example, interfacing adherence apps with pharmacy prescription records could enable pharmacists to easily push patients' drug regimens to smartphone apps, allowing seamless transmission of reminders to patients. More importantly, pharmacists and patients could collaborate to customize reminders for regimens where adherence has proven to be challenging. This interoperability would shift the current orientation of adherence apps to a more provider-focused technology and thereby provide pharmacists and physicians alike a valuable tool to improve medication adherence. It doesn't take long to realize that medication adherence apps are important tools to advance individual and population health and drastically improve health outcomes.
The relationship between health care practitioners and patients and open, ongoing communication between the stakeholders are essential to combating medication nonadherence. Given their training and accessibility, pharmacists are well positioned to address nonadherence and are more frequently recommending the use of healthcare apps to close the gap and improve outcomes. Expect to see a sharp rise in medication adherence app adoption as we rapidly shift the healthcare model to incorporate more effective patient engagement tools that move us closer to healthcare's triple aim – improving the patient experience of care (including quality and satisfaction), improving the health of populations, and reducing the per capita cost of healthcare.
Do you use a medication adherence app? Share your experiences with us in the comments.
https://www.rightpatient.com/wp-content/uploads/2015/01/Medication-Nonadherence-Healthcares-Avoidable-Achilles-Heel.jpg
445
800
John Trader
https://www.rightpatient.com/wp-content/uploads/2021/04/RightPatient-Logoup.png
John Trader
2015-01-29 20:47:19
2021-05-23 08:13:37
Medication Nonadherence: Healthcare's Avoidable Achilles Heel