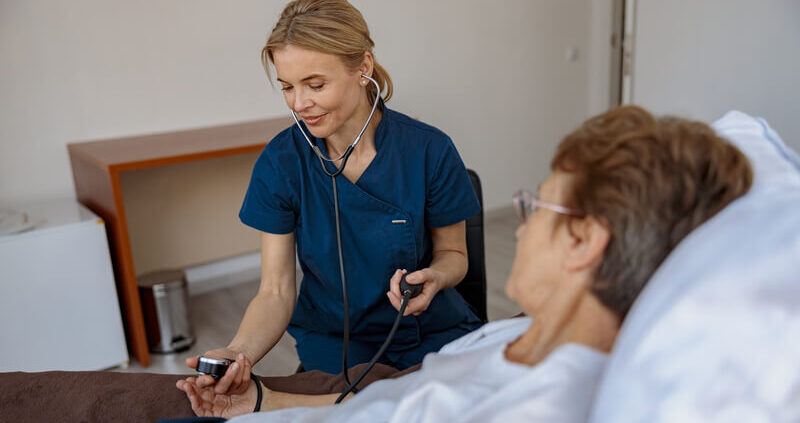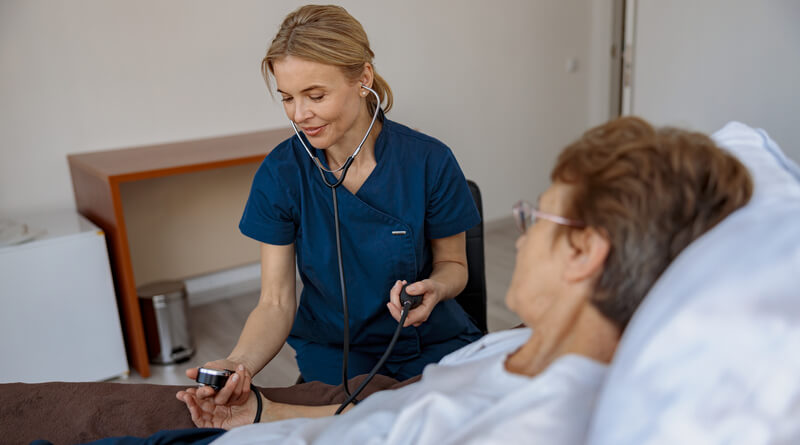 Nursing is a deeply rewarding career path, as with many other positions within the medical industry. From patient interaction, saving lives, making a difference, job security and demand, as well as the ability to work from anywhere in the world, there are a few downsides to working as a nurse.
A complication to all that, however, can just be choosing which of the many paths and certifications within the broad field designation to choose from. From travel nursing to oncology, physician's assistants, to nursing home care, there is a lot to choose from.
To help with that process, here is a list of some of the different types of nursing career paths.
Director of Nursing
Nursing directors focus on the oversight of all nursing and operations staff that operate within a healthcare facility. This can be any size office to a hospital wing. This role differs from a nurse manager, who is essentially a supervisor of nursing staff peers.
As a nursing director, you need to pay attention to the border goals of multiple departments, handling the day-to-day operations with general oversight in what has been observed and communicated by the nursing staff. Not only does this require medical training, but an accumulation of managerial training and experience.
As such, there is much less demand and opening for this position. When combining this with the years of experience necessary, this is certainly not an entry-level position. Additional advanced education may be required, but salaries are high.
Nursing Home Administration
As the title suggests, this role involves the oversight and direction of entire nursing home facilities, its residents, and staff. A combination of education in health services as well as management or staff and facilities is a unique mix of skill sets. The management of attendees, cooks, office support, and other positions makes this an odd mix of demands within the nursing role.
Add that to the growing list of expectations and regulations that typically lead to geriatric care, and this can be an often challenging position. Such roles can also demand hiring, training, management, and budgeting.
Nurse Practitioner
Perhaps one of the most common designations in the nursing world, this role is responsible for just about every variation of patient care that exists in the nursing profession.
Obviously, the variations of those positions are based upon training, but the ability to sometimes shift to different departments is an availability within the nursing field. From diagnostic testing, pediatrics, lab work, and running X-ray equipment are just a few examples. Regardless of what department may be chosen, there will be consistent interaction with patients, their families, and other departments.
Burn Unit Nurse
These nurses care for those patients who suffer from a less common form of injury than day-to-day wellness. As such, the specific knowledge set required to care for those who are suffering from various levels of burns is necessary.
These professionals can work in small intensive care units or serve on larger teams, offering their knowledge base as needed. Their general and specific knowledge make them valuable assets in any medical office.
Outpatient Care
Another more familiar term for this position is "operating room nurse" or surgical nurse. These serve the vital role of preparing patients for surgery as well as seeing to the care before, during, and after procedures. The overall success of operations is greatly aided by the presence and abilities of these skilled professionals.
Licensed Practical Nurse
These professionals are responsible for providing all the basic medical care while assisting RNs and physicians with their roles in patient oversight. They also serve in basic ways, taking measurements necessary for physicals in checkups like temperatures and other vital signs, as well as urine samples. There is less training involved in this more support role, so salaries are lower.
Nutrition and Fitness Nurses
These nurses tend to work in specialty clinics like spa health clubs, plastic surgery, and recovery sites. They focus on the overall patient experience, improving upon environmental factors as well as client satisfaction while also tending to patient health through nutrition, physical exercise, and emotional management techniques.
Prison Nurses
Not many people would be up for working in such an intense environment. Prison nurses are responsible for the provision and check-up on individuals who are in prison system facilities. They work on the evaluation, regulation, and treatment of routine patient healthcare as well as conducting the warranted procedures demanded during day-to-day operations and even emergency situations.
Oncology Nurses
Oncologists work with cancer patients. Their tasks run the list of typical medical care but specialize in monitoring, the administration of medications, and even developing patient care plans. The ongoing watch of patient health through the evaluation of lab results enables them to help cancer patients and their families walk through the healing journey.
https://www.rightpatient.com/wp-content/uploads/2023/11/Finding-the-Right-Nursing-Career-for-You-The-Pros-and-Cons-of-Different-Nursing-Career-Paths.jpg
445
800
Guest
https://www.rightpatient.com/wp-content/uploads/2021/04/RightPatient-Logoup.png
Guest
2023-11-20 04:36:46
2023-11-20 04:36:46
Finding the Right Nursing Career for You: The Pros and Cons of Different Nursing Career Paths