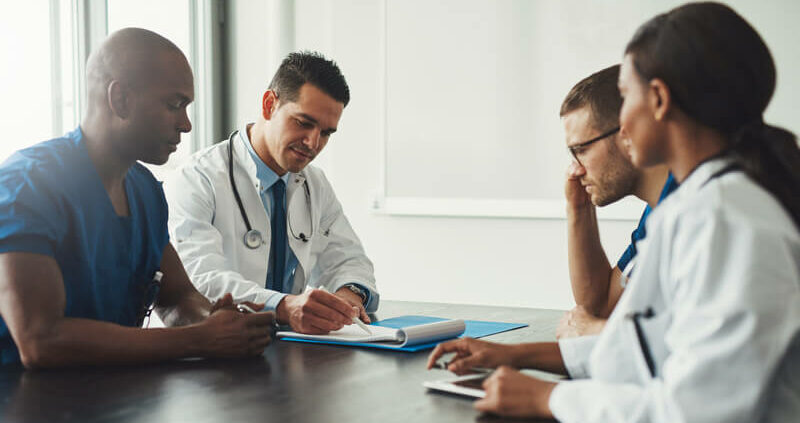 Electronic Health Records (EHRs) have played a major role in the digital transformation of the healthcare industry as a whole. And, in particular, they have helped patients benefit from more accurate diagnoses and higher-quality, uninterrupted medical care.
But how can healthcare providers make the most of their medical record system to support the treatment and long-term care of patients? Here are just five ways to use EHRs to deliver higher-quality healthcare to patients.
Delivering More Accurate Diagnoses
Although advances in screening technologies and healthcare have significantly reduced the risk of misdiagnosis, recent estimates show that, on average, 1 in 20 adult patients seeking outpatient medical care receive a wrong diagnosis.
What's more, some long-term conditions have much higher misdiagnosis rates. For example, although neurologists can easily answer questions such as "what is epilepsy?" or "what are the symptoms of epilepsy?" diagnosing this condition remains challenging. In fact, an estimated 20-30% of people with epilepsy are believed to have been misdiagnosed, according to Epilepsy Foundation.
Electronic medical records have helped treatment providers in determining hard-to-diagnose conditions like epilepsy by providing access to accurate real-time and historical data, which assists in predicting patient risk, timely addressing risk factors, and reducing human error.
New Telemedicine Opportunities
One of the best ways in which EHRs are helping advance healthcare is through the telemedicine opportunities they provide.
Telehealth and virtual care are playing a pivotal role in helping the healthcare system cope with the unprecedented pressure stemming from an aging population and the need for more accessible, quality care. What's more, telehealth services help providers boost care accessibility and reduce burnout.
With EHR systems featuring telehealth capabilities, providers can introduce an additional real-time communication channel to boost provider-patient relationships. Telehealth has also helped providers deliver continued care to those with long-term or chronic conditions, especially in the case of patients with mobility issues or living in remote areas.
Integrations With Health-Tracking Devices
The latest Electronic Health Record systems can integrate with health-tracking devices, such as mobile apps and smartwatches. These wearable devices monitor real-time health data relating to a wide range of conditions, including heart rate, glucose levels, quality of sleep, and seizure intensity and frequency.
From a patient's viewpoint, these tools deliver better control over one's health and allow high-risk individuals to take preventive steps. On the other hand, providers can access real-time and accurate health data about their patients and enhance insights on treatment effectiveness, recovery progress, and condition development.
Boosting Patient Satisfaction
Medical records are essential for clinics looking to improve patient identity, satisfaction, and care. EHRs and patient portals allow patients to enjoy a direct communication channel with their providers, seamlessly schedule follow-up appointments, and retrieve details of their medical history in no time.
From a provider's viewpoint, EHRs provide healthcare clinics with quick access to patient data and a secure information-sharing system. What's more, EHR systems support clinical decision-making, reduce the likelihood of human error, and deliver clinical alerts and reminders.
Seamless Care Through Collaborative Data Collection
Interoperable medical record systems allow healthcare clinics and care providers to share collaborative datasets and access real-time information, which is essential to provide patients with ongoing, uninterrupted care.
This is particularly important in the case of patients who deal with a range of healthcare providers and specialists during their treatment journey, where the communication of patient information is critical.
Improved Quality of Life Through Risk Management
One of the key roles of EHRs is to reduce the risk of human error to a minimum. Through EHRs, clinics no longer need to deal with error-prone, labor-intensive data transcription processes, and can instantly deliver data to other providers involved in a patient's treatment.
Moreover, many healthcare facilities are using innovative solutions to ensure accurate patient identification. For instance, a touchless patient identification platform like RightPatient helps ensure patient data integrity and helps identify the correct medical record each time the patient comes in for a visit using their photos.
High-risk patients can also benefit from uninterrupted monitoring of their condition and risk factors, thus reducing the likelihood of dealing with more severe health conditions in the future.
Although the cost of EHR systems and the differences between one system and another are two of the most significant adoption barriers, medical records are already yielding considerable benefits in the diagnosis, treatment, and clinical care of a range of conditions.
https://www.rightpatient.com/wp-content/uploads/2022/11/6-Important-Ways-to-Use-Medical-Records-for-Patients.jpg
445
800
Guest
https://www.rightpatient.com/wp-content/uploads/2021/04/RightPatient-Logoup.png
Guest
2022-11-21 11:58:23
2022-11-21 11:58:23
6 Important Ways to Use Medical Records for Patients