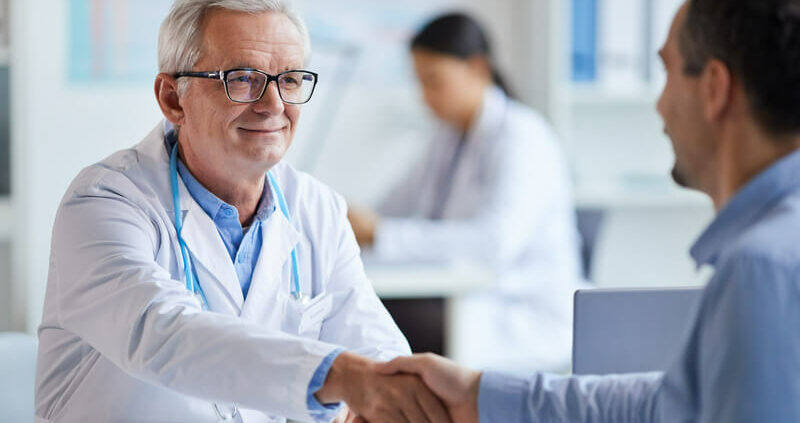 The following guest post on patient relations in healthcare was submitted by Hannah Whittenly.
Understanding your patients and making sure they know you helps establish a relationship of trust. This should decrease or eliminate misunderstandings and errors. The following are just a few things you need to know about your patients and what they need to know about you.
What Doctors Need to Know
Patient Identification
Patient identification is of the utmost importance for a doctor. It helps ensure that the patient's identity matches the treatment or service. Keep in mind that the proper procedure for patient identification is for your staff to ask patients to state their name and date of birth. Identification issues might occur when patients have hearing issues, so it is wise to be on top of this problem.
Patient Data
Recording patient data can help your practice and the medical industry as a whole. Understanding a patient's medical history and tracking a patient's health, medications, and lifestyle helps doctors come up with a customized plan to reduce the chance of errors. This type of data helps establish patterns for clients and may even help you reevaluate a plan to provide what your patients need the most.
What Clients Need to Know About You
Track Record
Patients should be aware of a doctor's track record so that they can make an informed decision. This can be done by searching for the doctor's name on the state's medical licensing board website. There may be some information on the doctor and his or her track record. It might be a good idea to type in the doctor's full name and location in a search engine to find out more information about the doctor. A patient can rest easy knowing that a doctor's track record is clean, and it should make it easy for the client to trust you.
Education
Most state medical licensing boards have information regarding a doctor's education, but this is not always the case. There are some instances when the state's licensing board may not be updated. It might be a good idea to check out sites like UCompareHealthcare to learn about a doctor's education. You can even check out the rest of the staff's education. If you wanted to look up a nurse who may have participated in an online msn program, for example, you could look him or her up to see what their record and education history looks like and be more assured that they are the right nurse for you. Patients should be able to find out about the medical professionals that that they see pretty easily. This helps them feel more comfortable, and it makes it easier to make a decision about making you the doctor or nurse that they request on a regular basis.
All this information matters, and it is vital in building the right relationship. It also makes a difference in the type of care you provide to your patients.
Hannah Whittenly is a freelance writer and mother of two from Sacramento, CA. She enjoys kayaking and reading books by the lake.
https://www.rightpatient.com/wp-content/uploads/2017/01/Hannah-Whittenly-guest-post-012417.jpg
499
800
John Trader
https://www.rightpatient.com/wp-content/uploads/2021/04/RightPatient-Logoup.png
John Trader
2017-01-25 03:00:55
2021-07-18 08:47:29
What You Need to Know About Your Patient & What They Need to Know About You