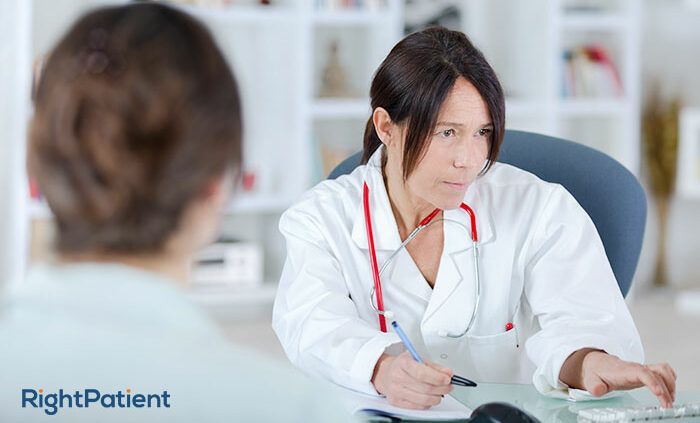 The U.S. healthcare system has been inundated with several issues even before the pandemic. The lack of price transparency, medical identity theft, duplicate medical records, high costs, medical errors, and patient safety issues are just some of the issues plaguing providers. However, today's focus is on another problem – the lack of interoperability. Many providers are thinking that interoperability will get a significant boost due to changes such as the 21st Century Cures Act and the CMS Interoperability and Patient Access Final Rule. While that might be true, many are overlooking the fact that it needs a particular component to work immaculately – patient matching. While some might believe that it is just a cog in the wheel, everything in healthcare heavily relies on accurate patient identification – without it, everything will go wrong.
Let's take a closer look at the rules, how they will boost interoperability, and why patient identification is crucial for interoperability to work.
The 21st Century Cures Act and Patient Matching
What it means
Several healthcare experts are quite content with the Cures Act, believing that it will usher in the era of true interoperability. In a nutshell, the implementation of certain provisions within the act will enhance interoperability and also support accessing, exchanging, and using electronic health information. What all this means is that patient data can be easily shared among caregivers, leading to better, more personalized care, as well as enhanced healthcare outcomes – but that's only one side of the coin.
Interoperability requires more than the Cures Act
While the Act is a step in the right direction, interoperability won't be successful solely because of it – other factors need to be considered. The most important factor is patient matching.
Imagine a scenario where a healthcare provider is abiding with the Act and has taken all the necessary measures to do so. However, due to issues like patient misidentification or duplicate medical records, matching patients to their proper EHRs will become nearly impossible. As a result, the wrong medical record will be sent to the wrong caregiver – jeopardizing patient safety and adversely affecting coordinated care efforts along the way. Thus, proper patient matching is an absolute must to make sure that the patient data exchanges are successful and error-free. Healthcare providers can do so by ensuring accurate patient identification across the care continuum by using solutions like RightPatient – more on that later.
The Interoperability & Patient Access Final Rule
We've already talked at length about this rule and how it will enhance interoperability as well. In a nutshell, healthcare providers using EHR or EMR systems need to enable e-notifications support so that they can receive and send out real-time notifications during ADT (admission, discharge, and transfer) events with the patients' other caregivers. While this rule has been established to boost interoperability and coordinated care efforts, this also requires proper patient matching. If a patient is misidentified, the caregiver will send out false alerts, jeopardizing the care coordination efforts. It will also put the provider's CMS reimbursements at risk.
Thus, patient identity matching must be accurate at all times, if the providers want to ensure CMS compliance and abide by the 21st Century Cures Act. This is where RightPatient can help caregivers ensure accurate patient identification – and more.
RightPatient can improve patient matching
RightPatient has years of experience with reputed healthcare providers such as Terrebonne General Medical Center, Community Medical Centers, and University Medical Center. It is a touchless patient identification platform that identifies patients with the element that cannot be copied or stolen – their face. Right from appointment scheduling, the platform ensures remote patient authentication – patients are asked for a selfie and a photo of their driver's license. RightPatient matches the photos and ensures that patients are identified accurately – ensuring positive patient identification.
https://www.rightpatient.com/wp-content/uploads/2020/10/RightPatient-matches-patients-to-their-accurate-medical-records.jpg
445
700
Matt Gibson
https://www.rightpatient.com/wp-content/uploads/2021/04/RightPatient-Logoup.png
Matt Gibson
2020-10-19 07:27:17
2020-10-20 13:44:43
Patient Matching and Interoperability Are Ineffective Without Positive Patient Identification