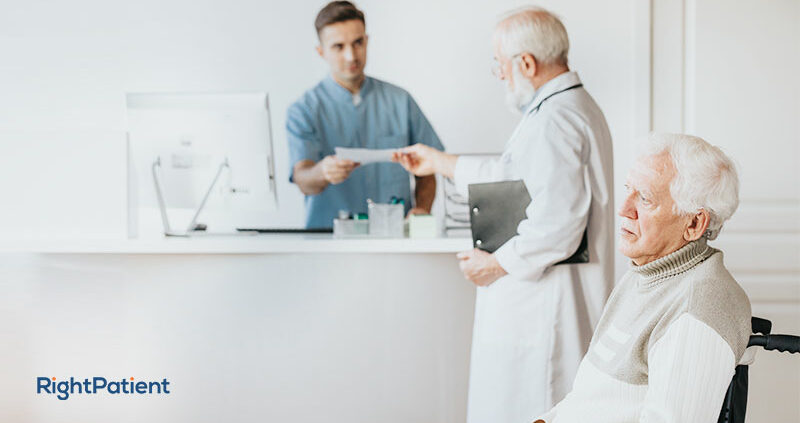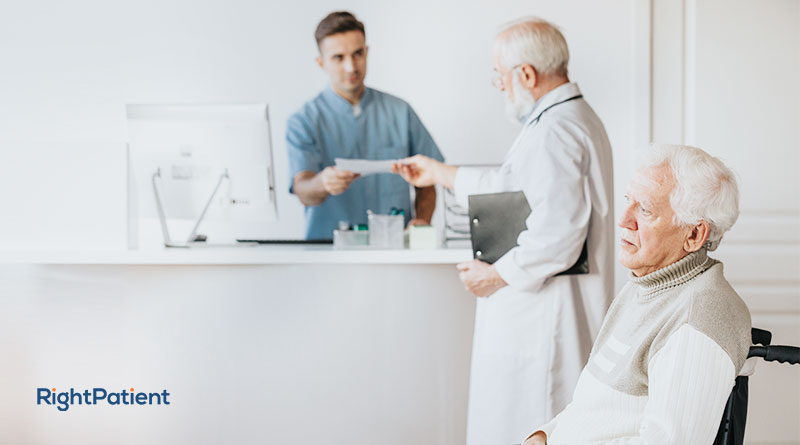 Another day, another one added to the endless patient misidentification stories – makes the need for an effective patient identification solution like RightPatient even more urgent.
However, medical record mix-ups occurred even before EHRs were implemented. Years ago, a woman called Liz Tidyman's parents decided to spend more time with their daughter and grandchildren, and thus moved close to their home. While they did so, they carried everything important with them, especially the hard copies of their medical records (EHRs did not exist back then).
Exactly two days after the parents moved in with Liz, the father unfortunately fell. Since this has never happened before, the family was concerned, and they took him to a hospital for a checkup. While sitting in the waiting room, Liz took out her father's medical record right on time, or else there would have been some grave consequences in store for the family. As Liz went through her father's health record, she saw some abnormalities – there were numerous pages regarding the medical history of an entirely different person. The only thing Liz could associate with her father was the name of the other patient, everything else regarding the medical history was unrecognizable by Liz – the other patient had much more complex problems than her father did. At that instant, she took out those irrelevant pages about the mistaken patient and decided that she will always double-check such sensitive records, medical or otherwise, in the foreseeable future.
This was just one story, and that too before the introduction of EHRs and the mess they created. There are many such stories and incidents before and after EHRS which have created the billion-dollar problem – patient misidentification. These have also led to numerous patient misidentification stories, due to which everyone is taking it seriously now.
No patient, old or young, is safe from patient matching errors, but since the older ones are less comfortable with technology, they need to be more careful regarding their medical records. According to a healthcare official, one out of ten patients who have seen their records say that there are inconsistencies and demand corrections. This is not really surprising, given the number of problems we read about everyday regarding patient identification. For instance, some patients may see that inaccurate medical test results, treatment plans, or diagnoses have been attached to their medical records, raising doubts regarding what else is mixed up with other patients. However, this actually happened with Liz's father as well.
When asked about kidney cancer, Liz's father denied he had it. Afterward, Liz viewed the materials and realized that the mix-up was due to the name, and it was listed kidney cancer instead of skin cancer, the latter which her father actually had. Likewise, omissions, patient mix-ups, and duplicate records create all kinds of ruckus and devastate families, end the lives of individuals and cause losses in millions of dollars. This has been the scenario for years, and EHRs did not fix them, they only amplified the problems further.
Health systems have finally begun to address how serious of an issue patient misidentification can be, thanks to the endless pile of patient misidentification stories. While some hospitals are struggling with using only EHRs for patient identification, others are clamoring for an effective solution to end these patient matching errors. However, other advanced and forward-thinking healthcare providers opted for RightPatient – a biometric patient identification system. It uses the iris scanning modality to identify the patients. Once the hospitals enroll the patients with RightPatient, they can be recognized and matched with their records easily and conveniently, all it needs is a look at the camera – it's that easy! Patient acceptance to RightPatient has been high as well since they perceive it as safe and hygienic – no physical contact required; thus, no risks of contracting any diseases. RightPatients helps in saving the lives of patients and reducing denied claims and ultimately saving money along the way.
https://www.rightpatient.com/wp-content/uploads/2019/08/Patient-misidentification-stories-are-preventable-with-RightPatient.jpg
445
800
Matt Gibson
https://www.rightpatient.com/wp-content/uploads/2021/04/RightPatient-Logoup.png
Matt Gibson
2019-08-06 03:00:59
2021-07-30 09:06:01
Another one added to the endless list of patient misidentification stories