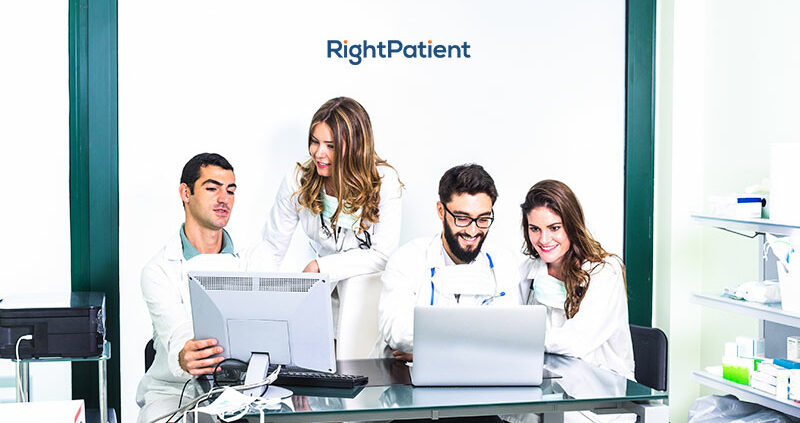 The pandemic, when it hit the U.S., spurred its healthcare providers to adapt to the rapidly changing landscape it forced on everyone. Hospitals and health systems had to search, come up with, and implement drastically different practices that many experts thought weren't possible. Just look at telehealth – its future was quite uncertain. However, during the pandemic, both its popularity and usage skyrocketed as hospitals and health systems relied on it to provide care to non-critical patients without risking the latter's safety. That's just one example – there are similar promising health IT practices that are trending and set to grow in the future and improve patient outcomes in the process. Let's take a detailed look at some of the more popular health IT practices that can improve quality and safety in healthcare facilities.
4 trending health IT practices that help improve patient outcomes
The increased role of IT teams
As the pandemic forced healthcare providers to switch from in-person visits to virtual ones, implement practices to aid remote work, and ensure that data management is accurate, it was the IT teams' responsibility to ensure that everything went smoothly. Moreover, cybersecurity attacks were higher than ever since providers already had their hands full.
CIOs and their IT teams not only had their hands full during the pandemic but they also had added responsibilities and expanded roles to play. As COVID-19 cases are decreasing, healthcare providers are aiming for a different approach to providing better and safer healthcare services to improve patient outcomes in the process. As a result, CIOs and relevant IT personnel are in huge demand.
Talking about cybersecurity, let's move on to the next point.
A much-needed focus on ramping up cybersecurity
As previously mentioned, hackers had upped their game last year. While many hackers had promised not to attack healthcare due to the unprecedented crisis, not all hackers shared the same sentiments. Unfortunately, many of them did attack while healthcare providers had their hands full with COVID-19 cases. This not only led to them stealing patient information and selling it to fraudsters on the dark web, but many incidents also disrupted healthcare operations. In fact, the IT systems of many hospitals were rendered unresponsive or slow as the information within the systems was locked and not available for use.
So, what did healthcare providers do to mitigate the issues?
Well, many of the hospitals saw what their contemporaries were going through and opted for better cybersecurity practices. While getting a new cybersecurity solution includes several impediments, hospitals opted for simpler solutions. For instance, many had cut off access to external emails whereas others focused on stricter screening of external emails.
However, while data breaches seem inevitable and as most caregivers cannot upgrade their cybersecurity solutions due to various reasons, they CAN prevent the endgame of most data breaches – medical identity theft. For instance, RightPatient prevents medical identity theft in real-time by identifying fraudsters during the registration process. The patient identification platform can prevent fraudsters from accessing services even if the data is breached, reducing litigation costs.
With cybersecurity attacks at an all-time high, it looks like healthcare providers are thankfully changing their approach and are working to rectify security gaps by providing better training to employees regarding cybersecurity practices, going for a proactive approach rather than a reactive one, and by hiring competent security professionals – helping enhance patient outcomes in the process.
Expanded telehealth usage
Is the rapid growth of telehealth even surprising at this point?
Before the pandemic, telehealth didn't have a bright future. Apparently, it has been around for a long time, but experts were busy talking about its demerits, patients were wary of it, and there was a lack of consistent interest. As a result, telehealth was collecting dust, figuratively speaking. However, the pandemic changed everything – it showed how useful telehealth was. As regulations were relaxed around telehealth, it helped reach more patients and provide care to the non-critical ones, rapidly expanding its userbase.
Telehealth was one of the most trending health IT topics last year, and it still is reigning, as many actually prefer telehealth over in-person visits now and have said they will continue to use it even after the public health emergency is over.
Many healthcare providers, as a result, are going for a hybrid approach. They are planning to offer both in-person and virtual care, providing the best of both worlds to their patients. Not only will this help increase patient satisfaction, but it will also speed up processes and keep the patient volume down during in-person visits, something that's quite necessary as the pandemic is not over yet, helping improve patient outcomes.
Utilizing contactless solutions can improve patient outcomes
There's always been growing interest in contactless solutions for any given industry, but the pandemic has pushed it to the forefront – virtually everyone knows the risks of physical contact now. Therefore, many are developing contactless solutions for healthcare facilities that can reduce hospital-acquired infections and improve patient safety. However, did you know that such a solution has been in use for several years in many hospitals and health systems?
RightPatient, our touchless biometric patient identification platform, has been serving several healthcare providers for years, and it only requires patients to look at the camera. The platform does the rest and provides the accurate EHR to the registrar – improving patient safety, preventing duplicates and overlays, and reducing medical errors in the process. As previously mentioned, it also helps prevent medical ID theft in real-time by red-flagging fraudsters during the registration process.
That was just an example of how a touchless solution has been transforming patient safety in several ways – there are more solutions on the way that can improve patient outcomes and boost the bottom lines in the process.
https://www.rightpatient.com/wp-content/uploads/2021/07/RightPatient-helps-improve-patient-outcomes-patient-ID.jpg
445
800
Matt Gibson
https://www.rightpatient.com/wp-content/uploads/2021/04/RightPatient-Logoup.png
Matt Gibson
2021-07-01 05:08:07
2021-07-02 02:56:52
4 Promising Health IT Practices That Improve Patient Outcomes