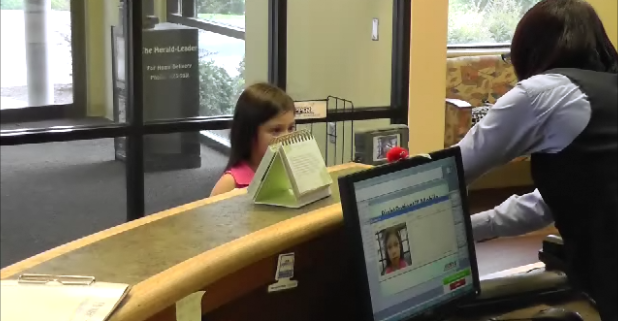 Today, RightPatient® proudly announced a brand new initiative aimed at increasing patient safety by donating our photo biometrics patient identification solution to pediatric cancer centers across the country. Patient identification errors are a realistic problem across the entire healthcare industry but perhaps no more magnified in presenting a danger to patients than administering cancer treatments — an extremely dangerous scenario where outcomes could prove to be lethal.

Recognizing an opportunity to give back to the pediatric healthcare community and proactively prevent patient identification errors that have the potential to jeopardize child safety, our cloud-based biometric patient ID platform using photo biometrics follows a simple, intuitive, and hygienic photo capture process. With the ability to be used on patients as young as 12 months of age, RightPatient® provides pediatric cancer centers the opportunity to reduce the risk of medical errors linked to incorrect patient identification prior to administering radiation or chemotherapy treatment.

Details of the initiative can be found here: RightPatient® Donates Patient Identification Software to Pediatric Cancer Centers.

We understand the risks associated with patient misidentification in healthcare. It's important to call attention to the dangers of not accurately identifying patients in all contexts, particularly those that present a clear and present lethal danger such as administering cancer treatments. Our mission is to offer the most comprehensive patient identification solution that increases patient safety, reduces costs, improves the quality of care, and enhances the patient experience.

http://www.rightpatient.com/wp-content/uploads/2016/07/Snapshot-1-1-22-2013-3-00-PM-1.png

464

618

John Trader

http://www.rightpatient.com/wp-content/uploads/2019/07/RightPatient-a-kernello-company-logo.png

John Trader

2016-07-26 20:25:41

2016-11-01 05:26:36

Increasing Patient Safety at Pediatric Cancer Centers

John Trader is the VP of Communications for RightPatient® the industry's most flexible and scalable biometric patient recognition platform. He has public relations and marketing experience working in the financial, publishing, non-profit, entertainment, sales training, and technology sectors. He holds a B.A. in International Studies from Towson University and a M.B.A. in International Business from Johns Hopkins University.