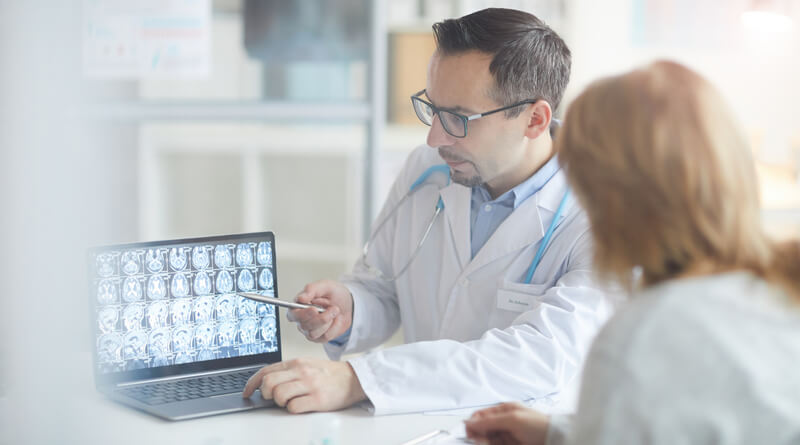 The following guest post on patient safety and medical sanitation was submitted by Rachelle Wilber.
It's an experience we all have at some point. We walk in to the cold exam room where our vitals are taken and we are told that the doctor will be in shortly. We wonder if this doctor is going to listen to us and take our worries or concerns seriously. Sometimes, whether a hypochondriac or not, we worry about how clean and safe the clinic in which we sit is. Especially with how much foot traffic there is in medical centers. We also worry about engendering a healthy relationship between a patient and their doctor, there should be no fear. There are three key components to building a trusting relationship between doctors and patients: compassion, communication, and professional boundaries.
Sanitation

The relationship between patient and medical provider is unique in that we are essentially putting our life in a stranger's hands and trusting that they have the best of intentions. If we're going in for a medical procedure, we worry about things like infections and aftercare. While of these things should be considered, they shouldn't be a source of anxiety for the patient. The first key to mitigating some of this worry is to speak with our doctor about it. He or she can help you understand how the clinic is run and reassure you about your personal safety as a patient. The paper on examination tables is changed for every individual patient who visits, and strict sanitary guidelines for equipment and utensils are adhered to. There is nothing to worry about, your doctor is your partner. Your health and safety is of the utmost importance to them.
Medical Misconceptions
The importance of this is demonstrated best by patients with catastrophic illnesses and entering into hospice care where not having a trusting relationship with their doctor can cause patients to feel much more doubt and fear about both the extent of their illness and what's going to happen to them in hospice care. Professionals, like those at Corner Home Medical, know that there are many misconceptions around this sort of care. Many people look at it as being a place to go to die, when in reality it is a place, or care plan, designed to help relieve pain and ease suffering as much as possible.
Communication

Communicating with your doctor is just as important as his communication with you. Before your appointments, you should prepare with a list of your top concerns to address with them. If you have a pertinent question about how a nurse or phlebotomist took care of you and whether they used proper cleaning procedures when taking your blood, ask them how they were taught to take care of such things. You can always ask questions, medical professionals are they to serve your needs and want you to feel comfortable. They will willingly explain or expound upon any detail you might be wondering about. If a patient expects complete honesty from their medical professional, then they should also be as open and honest as possible.
Boundaries
While it is important to build this relationship with your doctor, it's also important to keep firm boundaries. The patient cannot be a friend to their doctor and vice versa. If there is a component of friendship in the relationship, the patient or doctor may hold back key information or arguments from fear of hurting the other's feelings, thus hindering the communication piece.
A 2014 study conducted by The General Hospital of Psychiatry found that a trusting relationship between patients and their care providers actually correlated to better recoveries and lessened disabilities. Learning about sanitation methods and your safety as a patient is worth your time. Effectively using these key elements and finding a doctor you are comfortable with can lead to better outcomes for your health.

Rachelle Wilber is a freelance writer living in the San Diego, California area. She graduated from San Diego State University with her Bachelor's Degree in Journalism and Media Studies. She tries to find an interest in all topics and themes, which prompts her writing. When she isn't on her porch writing in the sun, you can find her shopping, at the beach, or at the gym. Follow her on Twitter and Facebook: @RachelleWilber; https://www.facebook.com/profile.php?id=100009221637700

https://www.rightpatient.com/wp-content/uploads/2016/07/Patient-Safety-and-Medical-Sanitation.jpg
445
800
John Trader
https://www.rightpatient.com/wp-content/uploads/2021/04/RightPatient-Logoup.png
John Trader
2016-07-23 06:00:04
2021-07-12 11:17:10
Patient Safety and Medical Sanitation - Developing Trust in Your Medical Professional