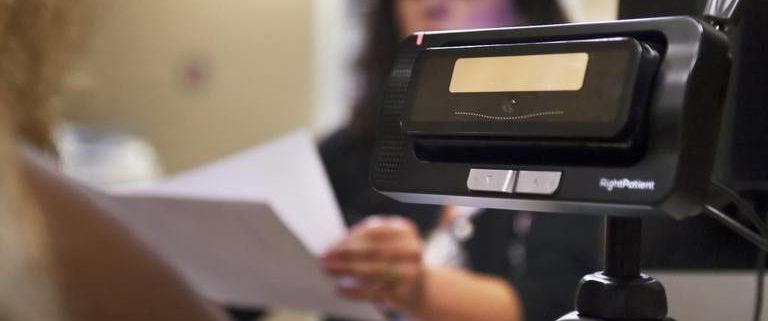 Working to help increase patient safety in healthcare, Community Medical Centers (CMC) in Fresno, CA knew that implementing RightPatient using photo biometrics for patient identification was a step in the right direction. With a quick snap of a camera, patients can now rest assured that their medical identities are protected and clinicians will always have the most up-to-date, comprehensive medical record in their possession during treatment and care.

The benefits of RightPatient extend beyond protecting patient medical identities however. A recent article in The Fresno Bee that covered the deployment of photo biometrics for patient identification at CMC illustrates the negative effect that chart corrections were having at the facility and how this was impacting revenue cycle management. The article states:

"Charting errors usually are caught early, before any treatment begins, but having to move information into the right chart is time consuming and expensive: Community Medical Centers spends about $190,000 a year to research and correct mismatched charts, she said. And that amount doesn't include the approximately $300,000 a year the hospital system has estimated it loses on accounts that can't be billed to insurance companies because the patient identification is incorrect." (Source: http://bit.ly/2qaFJtw)

RightPatient helps establish accurate patient identification to ensure proper billing at CMC with the potential to drastically reduce chart corrections and increase CMC's revenue collections. This is often an overlooked benefit of implementing biometrics for patient ID in healthcare.

Take a look at the video covering the deployment of RightPatient at CMC here:

http://www.rightpatient.com/wp-content/uploads/2014/08/EPZ-EYESCANNING-01.jpg

556

768

John Trader

http://www.rightpatient.com/wp-content/uploads/2017/09/RightPatient-Logo.png

John Trader

2017-05-23 06:00:04

2017-05-23 12:47:23

Patient Safety a Focal Point for Latest RightPatient Deployment

John Trader is the VP of Communications for RightPatient® the industry's most flexible and scalable biometric patient recognition platform. He has public relations and marketing experience working in the financial, publishing, non-profit, entertainment, sales training, and technology sectors. He holds a B.A. in International Studies from Towson University and a M.B.A. in International Business from Johns Hopkins University.