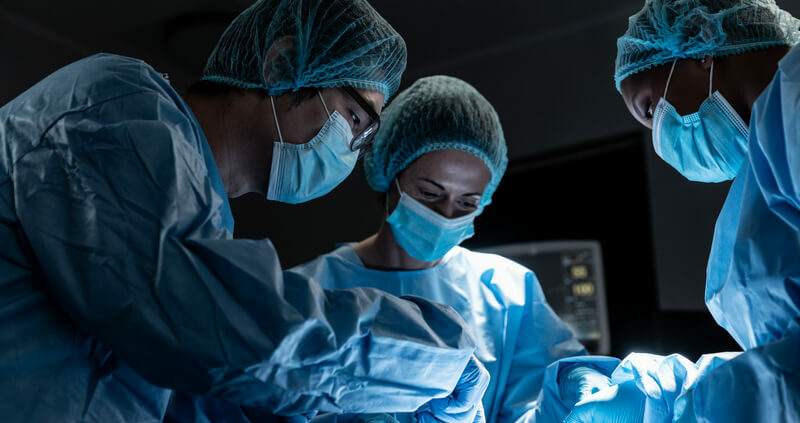 The following is a guest post on how infection control impacts patient safety in healthcare.
While most patients undergoing surgery do not experience infection, surgical site infections still present a consistent challenge for surgeons and their patients. Surgical wound infections are one of the more common types of surgical site infection and postoperative complications. Detected approximately one week following surgery, surgical wound infections are often attributed to poor surgical technique and contamination of the operative field.
The primary symptoms of surgical site infections are redness and pain at the surgical site, cloudy fluid draining from the wound and fever. Surgical wound infections will become red and inflamed if infection occurs.
When surgical site infections do occur they can raise treatment costs substantially. This is due to the fact that they necessitate prolonged hospitalization, antibiotic treatment, diagnostic care, and in rare cases, additional surgery.
Unfortunately, eliminating bacterial exposure of patients entirely pre-, during, and post-surgery is not possible. This is why broad-spectrum antibiotic use has become de rigeur for nearly all surgeries conducted with an anesthetic. However, even this preventive method does not prevent all infections, and additional steps should be taken. Contrary to popular belief, pre-surgery preparations can be just as important as precautions taken during and after surgery.
Before Surgery
Surgeons often fixate on sterilization practices that pertain to them, sometimes at the expense of site sterilization of the patient. While washing the hands and arms up the elbows with antiseptic soap and wearing a mask, gloves, and gown are certainly important, the cleansing of the surgical site and attention to the patient is just as important.
The skin at and around the surgical site should be washed with a bar of antibacterial soap, prior to the patient's arrival in the operating room. The patient should also be sure to wear a fresh, clean hospital gown to the surgery. Even though the surgical site will be dressed post-procedure, this will reduce any additional exposure is critical to reducing infection rates as much as possible.
The patient should also be advised to not shave the area in the 48 hours leading up to surgery since razors can irritate the skin, making the area more prone to infection. If hair removal needs to occur in order to increase the visibility of the site, it should be clipped rather than shaved.
In many instances, it is also advisable to administer preoperative antibiotics. Awareness of any other health indicators, such as a history of diabetes or smoking, can also help determine the patient's likelihood of infection.
During Surgery
During surgery, the anesthesiologist may be of more use in preventing infection than the surgeon. There is evidence that maintaining normothermia and supplementing with oxygen can help to reduce the risk of surgical infection. Consulting with the anesthesiologist prior to surgery in order to develop an ideal procedure can be useful.
While concern for maintaining sterile surgical tools and a sterile field is certainly important, it is also imperative to consider that most contamination comes from the patient's own microbiology. Bacteria, yeast, and viral strains living on the patient's skin are the primary sources of contamination.
This necessitates the use of a pre-surgical scrub at the operation site. Those used most commonly are iodine- or chlorhexidine-based solutions. Alcohol-based solutions work differently than the first two by denaturing bacterial cell walls. There is some evidence that using a combination of scrub preparations yields better results.
Microbiota within the organ cavity may also play a role. The area of the body operated on is a key determinant in the prevalence of certain infections over others. For instance, cardiac, neurosurgery, and ophthalmic surgery all carry an increased risk of S aureus infection. Noncardiac thoracic surgery also increases the risk of Streptococcus pneumoniae infection. Abdominal and gastrointestinal surgeries carry an increased risk of infection by gram-negative bacilli.
Being mindful of the operative field and reducing the number of tissues a single instrument touches can help to reduce infection rates.
After Surgery
Hand washing is just as important following the operation as it is in the scrub room. Advice nurses and all other staff to wash their hands prior to interacting with the patient, and certainly before assisting with examinations or arranging bed clothing. The patient's visitors should also be advised to wash their hands and discouraged from touching the wound site or dressing.
When the patient is ready to be discharged, make sure that they have received clear instructions on how to care for their wound, quizzing them and caretakers if needed. Antibiotic care should be continued as indicated. Insisting on your availability for any questions involving follow-up treatment can go a long way towards making sure that your patient takes the best care possible, preventing postoperative infection.
Mindful attention to detail in the prevention of infection from the time is admitted into the hospital to the time that they leave is the only way to reduce infection rates.
Author Bio: Andrew is a keen student studying to become a dentist. His passion for dentistry first ignited when visiting his father at the local practice he worked for. He currently writes for Twentytooth.com and hopes that after studying he can open his own dental practice and help people in need with their oral health.
https://www.rightpatient.com/wp-content/uploads/2017/05/Andrew-Richardson-post-052317.jpg
488
800
John Trader
https://www.rightpatient.com/wp-content/uploads/2021/04/RightPatient-Logoup.png
John Trader
2017-05-24 06:00:46
2021-07-25 10:28:26
Key Steps To Keeping Infections Low For Your Patients During and After Surgery