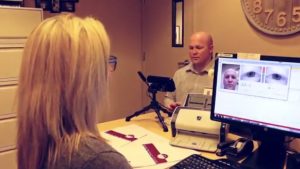 There are myriad reasons why a healthcare organization seeks to implement a biometric patient identification solution. It could be to prevent duplicate medical records. Or, perhaps to increase revenue cycle management efficiency and returns. Maybe it's in an effort to better protect patient medical identities. Whatever the reason, there is one recurring theme that is a constant in all biometric patient ID deployments – increasing patient safety.
A desire to improve patient safety by ensuring accurate patient identification was an important underlying goal for Community Medical Centers (CMC) when they made the decision to invest in RightPatient using photo biometrics. Staff at CMC knew that RightPatient was an important part of their overall strategy to protect patients and ensure that no matter where they sought services along the care continuum, they would be accurately identified to avoid medical errors.
The staff at CMC assembled a video overview of their RightPatient deployment providing insight into the enrollment process and factors that led to their implementation decision:
As explained in the video, RightPatient uses photo biometrics to identify patients – a non-invasive, hygienic (non-contact), and easy-to-use technology that instantly links a patient's photo to their unique medical record. RightPatient remains the industry's most versatile and scalable biometric patient safety system, leveraging a powerful cloud-based intelligence engine to recognize patients simply by capturing their photo.
Our thanks to the staff at CMC for creating this patient identification deployment overview video!
If you want more information or would like to see a demo of RightPatient, please contact us.
http://www.rightpatient.com/wp-content/uploads/2017/06/2-300x169.jpg
169
300
John Trader
http://www.rightpatient.com/wp-content/uploads/2015/12/RightPatient-Biometric-Patient-Identification-Data-Integrity-Platform.png
John Trader
2017-06-02 06:00:43
2017-06-02 12:28:56
Patient Identification Deployment Video: Community Medical Centers