No one likes to think about their sweet and caring grandfather being the target of identity theft. Unfortunately, criminals often cherry-pick the elderly as unwilling accomplices for their crimes. Medical identity theft, which is on the rise, is frequently the tool criminals use to commit fraud and theft using the names and personal information of the elderly.
So, why are older people so vulnerable to the threat of medical identity theft? There are many reasons criminals prefer to target seniors in their attempts to scam people and profit off of the identity of others. Here's what you need to know to keep yourself or your loved ones safe.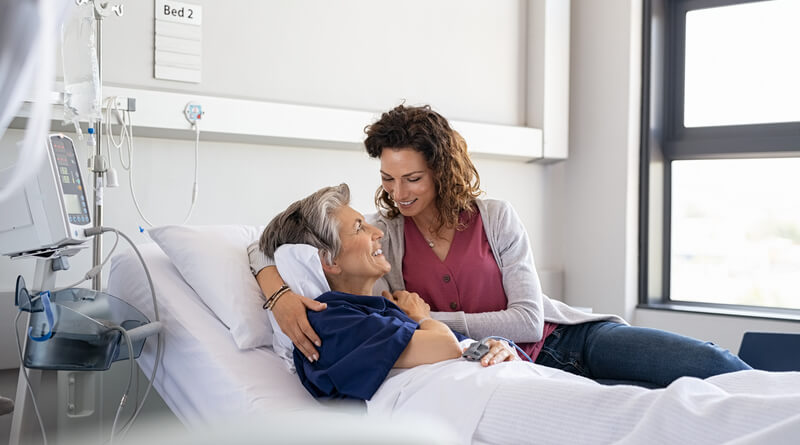 What Is Medical Identity Theft?
Everyone knows what identity theft is — someone steals your personal information and pretends to be you for a specific purpose, such as using your credit card or opening an account in your name. Medical identity theft is a specific kind of identity theft that involves insurance fraud for financial gain.
To commit medical identity theft, a criminal begins by accessing someone's personal medical information. If they have access to that person's name, social security number, and other important details, they can use it to bill insurance companies for procedures that the person did not receive. Even caregivers and family members of seniors who can no longer care for themselves full-time have been known to commit medical identity theft.
Medical identity theft can be hard to prevent. Data breaches are common in the healthcare industry and most people have had their information exposed. It's a very profitable form of identity theft fraud due to the difficulty of catching criminals and the high costs billed to insurance companies.
Seniors Often Have Chronic Health Issues
One reason seniors are frequent targets for medical identity theft is that they often have chronic health issues. This makes it relatively easy to bill for treatments and procedures that never actually happened. It's more believable for a senior to have ongoing health issues that require treatment than it is for a person who is young and healthy.
Older People Can Be Less Tech-Savvy
Another problem that tends to make seniors disproportionally targeted for medical identity theft is that older people are frequently less tech-savvy than younger generations. A senior might not know how to protect their privacy online and they might not monitor their healthcare billing regularly, since that could involve accessing an online portal.
There are, of course, seniors who have embraced technology and know how to use it well. However, that doesn't always protect them from medical identity theft. If their data was exposed during a breach at a major health organization, it could be used for fraud purposes.
While there are major benefits to digital health storage, such as the availability of biostatistics to boost public health initiatives, electronic records also open people up to the theft of their sensitive health information. It's important to help seniors protect their information if they don't know how to follow best practices themselves.
The Elderly Are Often More Trusting
Although people do gain wisdom as they get older, some people also become more trusting. They might provide their personal information to someone without realizing the risks of doing so. Unfortunately, that often leads to unscrupulous people targeting and taking advantage of aging people who are excited to create new social bonds with people they believe to be friends.
They Want to Maintain Their Independence and Can't Risk Speaking Up
When seniors discover that they have been victims of medical identity theft and other scams, they are often embarrassed or worried about what will happen if they speak up. If the perpetrator is a relative, they might not want to get that person in trouble with the law. This makes it harder to catch people who commit medical fraud.
Or, they might be worried that their relatives will worry about their ability to care for themselves and insist on moving them to an assisted living facility. Most seniors who still live independently don't want to give that freedom up.
Ways Seniors Can Help Prevent Medical Identity Theft
It's not always possible to prevent medical identity theft, but there are steps seniors and their loved ones can take to reduce the chances of becoming a target. These include:
Securing important documents in a safe or similar location
Shredding documents containing personal information (including prescription labels) when they are no longer needed
Being skeptical of phone calls, emails, and texts that ask for insurance information
Monitoring healthcare billing notices for fake charges
Be careful about clicking on links, especially those sent in emails
Know the laws surrounding patient data
Sadly, family members cannot always be trusted. Many people steal from elderly family members. Seniors need to be extremely careful about who they trust with their personal information and decision-making power. By taking these simple steps, older adults can reduce the chances that they will become victims of medical identity theft.
Moreover, healthcare providers also are proactively combating medical identity theft using various tools – one of which is RightPatient, a touchless biometric patient identification platform. During the registration process, patients only need to look at the camera – the platform attaches photos to the appropriate medical records. Whenever a registered patient returns for a visit, the platform matches the live photo with the saved one, effectively preventing medical identity theft. If a fraudster comes in and tries to impersonate the patient, RightPatient will red-flag the individual in real-time.
https://www.rightpatient.com/wp-content/uploads/2022/08/Why-Seniors-Are-Targets-for-Medical-Identity-Theft.jpg
445
800
Guest
https://www.rightpatient.com/wp-content/uploads/2021/04/RightPatient-Logoup.png
Guest
2022-08-05 05:28:18
2022-08-09 12:01:16
Why Seniors Are Targets for Medical Identity Theft