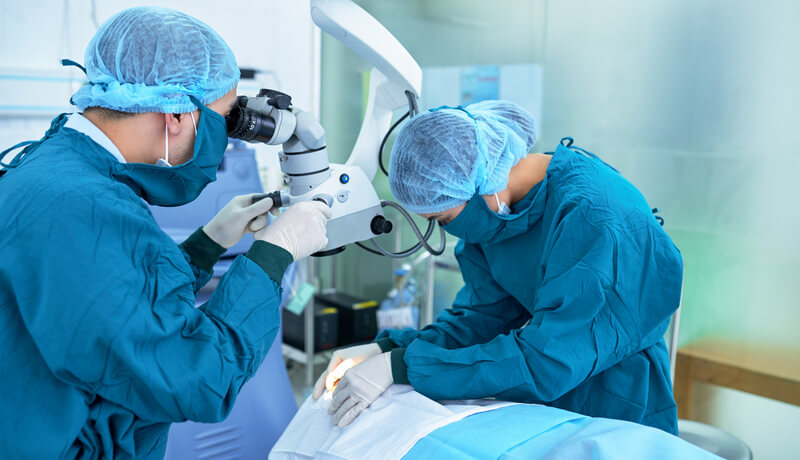 The following guest post on patient safety in healthcare was submitted by Aaron Barriga.
LASIK is a widely adopted procedure to cure minor eye ailments like myopia and hypermetropia. It is a simple technique that makes the use of laser technology to correct the vision of a person. LASIK has been approved by the FDA and is considered safe. A person is treated using LASIK by creating a tiny flap on the surface of the eye and reshaping the exposed cornea gently with help of a laser beam. The procedure is highly accurate and controlled. With a remarkable success rate of 96%, LASIK helps patients achieve 20/20 vision. It is a minimally invasive procedure by which you can be cured of nearsightedness, farsightedness, and astigmatism. Being the most popular form of corrective treatment, LASIK is widely available anywhere across the globe. Over 35 million treatments have been carried out so far.
Positive Results for Lasik Eye Surgery

Though results of undergoing LASIK are not the same for everyone, more than 95% of the people have achieved perfect vision through the treatment. It has been considered as one of the safest vision treatments. After undergoing the LASIK treatment, people have been able to get rid of their contact lenses and glasses permanently. They are able to do all types of daily life activities without experiencing any problems. This has largely improved the quality of their life. There are no precautions to be taken before the surgery and a person can return to routine work, a few days after the treatment.
Temporary Discomfort

Though the treatment is extremely safe and successful, there is some temporary discomfort caused by it. Also, after the LASIK surgery, you have to be very careful with your eyes in order to avoid any risks and complications. The first few days after the treatment are very crucial and if you take proper care of yourself in this time, you will be able to achieve perfect vision without any problem. Below are discomforts that you may encounter after the LASIK procedure. These are temporary problems and are usually cured as your eyes are completely healed:
a. Dry Eye: Reported in only 1.77% of the patients, dry eye is a problem that causes your eyes to dry abnormally. This usually happens as a result of medication and procedures involved in a LASIK surgery. It can be easily cured by eye drops that your doctor provides.
b. Infection: Only one in 10,000 patients experience serious infections following the LASIK treatment. Infections can be easily avoided by taking a few precautions like not letting dust or any foreign particle go inside your eye, wearing sunglasses, etc. If infection occurs, it is best to get in touch with your eye doctor immediately. Any delay can further increase the complications and damage your eyes.
c. Night Vision Problems: As the eyes heal following the surgery, they have high water content. This can cause glare from the light. The problem intensifies at night and, therefore, some people may suffer from light sensitivity which can cause night vision problems. Though chances of having 6-month stage are roughly 0.18%, it can be a great problem once it occurs.
d. LASIK flap complications: With advancements in technology, LASIK flap complications have considerably decreased. Even if the complications occur, there are procedures to minimize the effect and achieve better results.
e. Retreatment: LASIK is a highly successful treatment but still in some cases there may be a need to get retreatment. Every eye is different and heals in a different manner. Some eyes may not get cured in the first treatment and may require some intervention at a later stage to achieve the best results.
The Bottom Line
LASIK is a highly safe procedure for eye treatment. A patient can eliminate the need to depend on contact lenses and glasses after undergoing LASIK. Though LASIK has a high success rate and is extremely safe, it is always good to discuss the risks with your surgeon before you undergo it.
Author Bio:
Aaron Barriga is the online marketing manager for Insight Vision Center. With a knack for understanding medical procedures, and an interest in eye and vision health, Aaron loves to share what he knows and what he learns. He blogs with a mission of informing readers about the latest eye care technology and other topics related to eye care and eye health. He loves collecting coasters from the different bars and restaurants he visits during his travels.
https://www.rightpatient.com/wp-content/uploads/2016/12/lasix-122816.jpg
460
800
John Trader
https://www.rightpatient.com/wp-content/uploads/2021/04/RightPatient-Logoup.png
John Trader
2016-12-29 03:00:34
2021-07-16 12:47:01
LASIK Surgery - Patient Safety and Risks