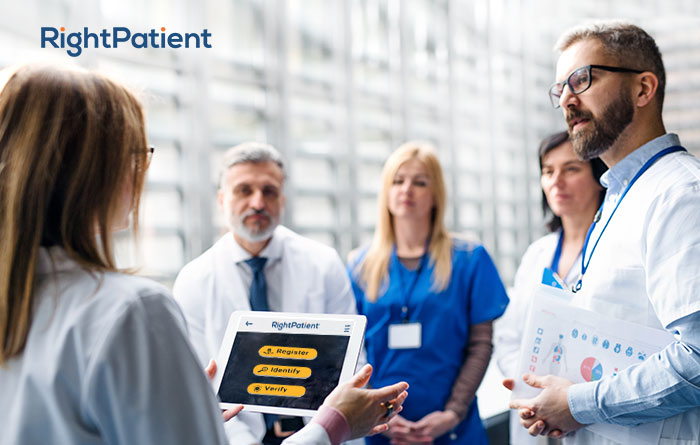 The world has been drastically changed due to COVID-19 – it seems as if the whole thing was adapted from a sci-fi horror story. While many parts of the world have been opened up with precautions, it looks like the coronavirus pandemic has yet to complete its significant mark on humanity. For instance, new cases are surfacing in the US – over 2.6 million Americans have been infected as of June 29th, 2020. However, that will not stop hackers from attempting to steal patient data, which ultimately leads to medical identity theft. In fact, experts have warned that such cases will rise due to the pandemic. That being said, everyone within the US healthcare system is working hard to survive, serve patients, and open up. With all these overwhelming odds, one might even not have time for the answer to the question, "How to prevent medical identity theft even during the pandemic?" Fortunately, there is an answer – RightPatient, but more on that later.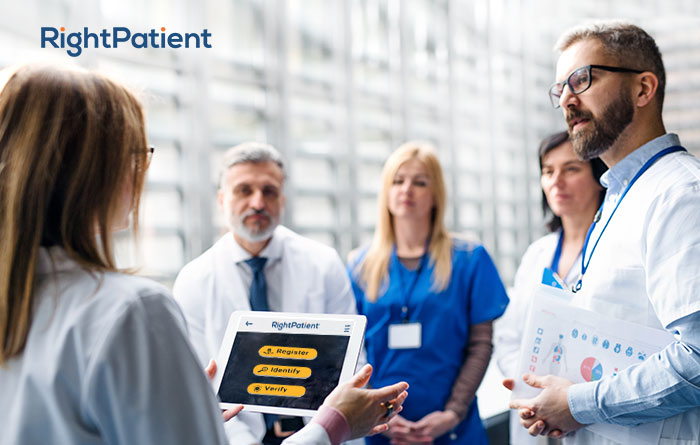 Rising medical identity theft
Medical identity theft is nothing new – it has been around for quite some time now. In fact, more than 2.3 million Americans are victims of medical identity theft each year, whereas healthcare providers might be forced to pay settlement costs of around $250,000. However, a security expert like Randy Pargman, an ex-senior computer scientist of the FBI, has stated that there will be more cases of medical identity theft during the pandemic as there is a lucrative window of opportunity for hackers.
But why is that so? Mr. Pargman has stated that since the patient information contains valuable and sensitive data like Social Security numbers, insurance information, DOB, names, and addresses, these can easily be used by actors. They can simply pretend to be the patients and obtain medical services while the victims are billed fraudulently. Cases like this will be quite common unless healthcare providers know how to prevent medical identity theft. Thankfully, RightPatient does that effectively. It also helps to improve quality and safety with its platform.
Why are such cases so common?
The answer is quite simple – medical records are the most profitable forms of stolen information. To put it into perspective, stolen credit card information sells for up to $110 on the dark web, whereas stolen patient records sell for up to a whopping $1,000!
Thus, it is quite natural that hackers would target healthcare providers more, as they can sell the records for far more money. Fraudsters can also obtain expensive medical services, unobtainable drugs, and medical equipment for a mere $1,000. They are saving thousands of dollars – healthcare can get quite expensive. It is simple economics – wherever there is demand, there will be supply.
While providers are required to protect patient data due to laws like HIPAA, they usually implement inadequate security, ultimately leading to healthcare data breaches and medical identity theft. As previously mentioned, not everyone is facing such cases. Healthcare leaders have taken it upon themselves to protect their patients from medical identity theft and saving themselves from unnecessary costs due to HIPAA violations. Saving costs is even more necessary during the pandemic. So, how are the leaders answering the question, "How to prevent medical identity theft?"
How to prevent medical identity theft with RightPatient
RightPatient has years of experience with leading providers. A touchless biometric patient identification platform, RightPatient solves a number of issues. But before that, how does it work exactly?
It locks the medical records of the patients with their photos during registration. After enrollment, the platform simply takes a photo of the returning patients, matches it to the one saved within the record, and provides the appropriate EHR within seconds. The best part is that it does so without requiring a single touch from the patient, making it the most hygienic patient identification platform.
Thus, if a fraudster comes in assuming the identity of someone else, RightPatient will immediately red flag the person – preventing medical identity theft in real-time. RightPatient also prevents duplicate record creation, reduces denied claims, and enhances patient safety. All these lead to boosting the bottom lines of hospitals – something which is very much needed for providers currently to survive.
So, how can you prevent medical identity theft during and after the pandemic? The answer is RightPatient.
https://www.rightpatient.com/wp-content/uploads/2020/07/How-to-prevent-medical-identity-theft-during-COVID-19-with-RightPatient.jpg
445
700
Matt Gibson
https://www.rightpatient.com/wp-content/uploads/2021/04/RightPatient-Logoup.png
Matt Gibson
2020-07-09 14:22:41
2020-08-10 07:13:49
How to Prevent Medical Identity Theft During COVID-19 as Experts Predict Rising Cases