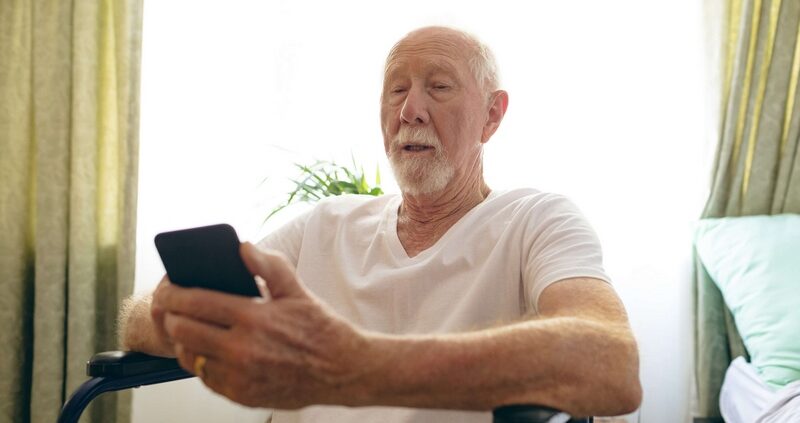 One of the main determinants of performance in the healthcare industry is reducing hospital readmission. In layman's terms, it means that the lower the hospital readmission rate, the better the services are of the healthcare system. Many healthcare systems are trying their best to lower their readmission rates to save costs as well.
Hospital Readmission Reduction Program (HRRP) was introduced by CMS in 2010 to deal with reducing hospital readmission rates. It has been successful, as it has helped to reduce readmissions by 8 percent.
On the surface, it might sound good and relatively easy. However, reducing hospital readmissions can be quite a challenge as it depends on several factors. Other than providing first-class care to the patients, the healthcare systems must also ensure the patients engage in post-discharge care management so that their condition becomes better, not worse.
How do the healthcare systems do that exactly?
Highlighting high-risk patients
During the post-discharge period, there are a lot of probable patients who might suffer from a medical issue. After identifying them, the task is to focus the engagement efforts towards these high-risk individuals. To determine the high-risk patients, the clinician can start looking at the healthcare conditions, which cause the highest readmissions. For instance, pneumonia, which is not caused by STIs or tuberculosis, causes 88,800 readmissions.
Not only medical conditions, but there are also other factors which can cause readmissions. Patients may have limited knowledge regarding specific topics. They may have limited health literacy, limited language skills, others may receive different information from different officials in the same healthcare system, and others can even be omitted from post-discharge care.
Patients can also be at risk of readmission if they are facing particular social determinants of health (SDOH). For instance, transportation issues, job security, and similar issues may prevent the patient from following up with the clinicians, which in turn will cause adverse health effects and thus readmission. Likewise, low earners will not be able to afford home care following the discharge.
The healthcare systems need to create follow-up procedures based on the above situations. By engaging with both the patients and their families and keeping in mind the SDOH, hospitals not only can make their follow-up strategies better but also help reducing hospital readmission.
Another solution to all these problems can be CircleCare patient retention app. It can provide essential health tips to the patients, keep track of their steps, maintain their medicine schedules, and also be a medium of communication with the hospital. After the hospital subscribes to CircleCare, the patients only need to download the app to use these benefits, which can help reducing hospital readmission significantly.
Engaging both patients and their family members
In the recovery phase, it is best to involve and engage not only the patients themselves but also their family members. This will help as the family members are aware of the patient's preferences and thus can make him/her feel more comfortable as well as follow the instructions of the hospitals. This helps reduce the readmission rate by 25 percent for 90-day readmissions and 24 percent for 180-day readmissions.
Also, it is an excellent strategy to provide the guidelines in writing during the patient's discharge, as it gives a detailed description for the patient to follow post-discharge. Statistics support this, as patients who were not provided with any detailed guidelines had 24 percent more chance to be readmitted.
Acknowledgment of SDOH
No matter the strategies, some patients may not be able to comply with the post-discharge and follow-up guidelines, which may not even be there fault. The SDOH can act as a barrier to their betterment.
According to Health Services Research, if the SDOH were factored into the HRRP, 21.8 percent penalty reduction would take place.
SDOH is not considered in the HRRP. The hospitals can provide questionnaires to the patients or their family members to find out whether they face any of the SDOH or some other barrier while availing post-discharge healthcare and follow-ups.
CircleCare
As there are various problems which might be faced by the patients – SDOH, lack of written instructions, or others, the best possible solution would be to give them something which they can access according to their convenience. CircleCare can not only engage the patients, but also keep track of their information like blood glucose, blood pressure, and remind them of their medicine intake. It also provides the patients with health tips and rewards and can be used to provide detailed instructions post-discharge as well as share health updates with the hospitals. All this will not only help improve the health of the patients, but it will also be a platform where the patients can be more engaged with the hospital by sharing their health-related statistics so that the officials can provide proper feedback. This, in turn, will cause patient satisfaction to rise, and ultimately, patient retention will be achieved.
https://www.rightpatient.com/wp-content/uploads/2019/05/CircleCare-can-reduce-hospital-readmission-rates.jpg
533
800
Matt Gibson
https://www.rightpatient.com/wp-content/uploads/2021/04/RightPatient-Logoup.png
Matt Gibson
2019-05-22 09:03:41
2020-08-10 10:29:51
Ways in which patient engagement strategies prevent hospital readmission