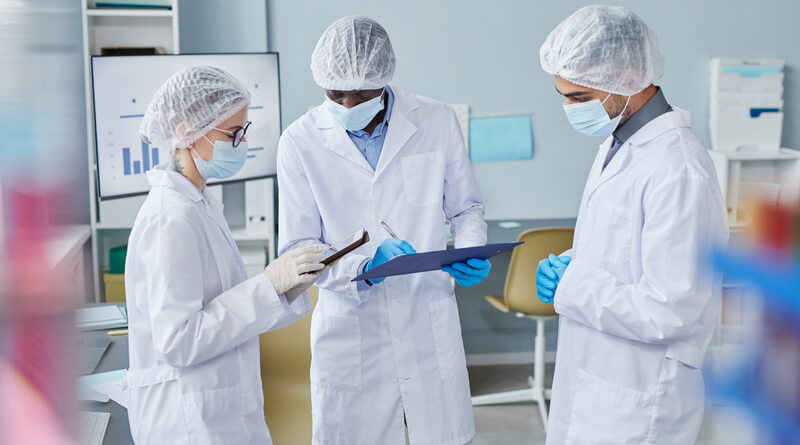 Privacy is something we value as a society. And yet, now that so much of our personal information can be found online, privacy is something that so often feels rare and special. In healthcare, it needs to be a given.
Healthcare data is extremely important and extremely sensitive. Patients tell their doctors things that they would never tell anyone else. It's very important for healthcare managers to prioritize patient confidentiality as part of a larger management strategy. Let's take a look at how and why patient confidentiality is so important in healthcare management.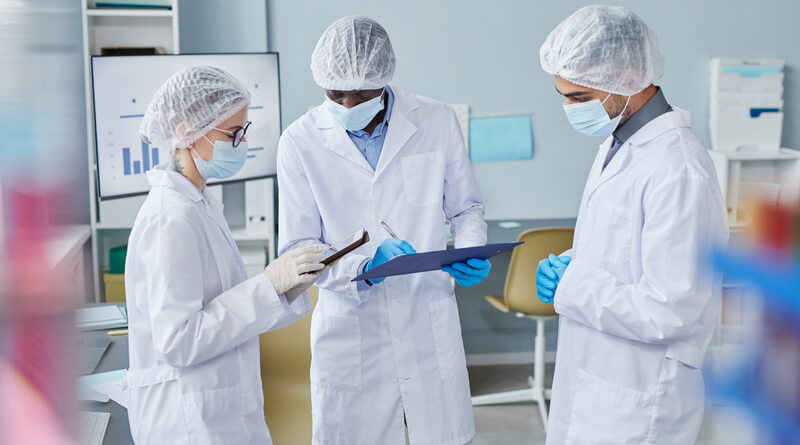 Federal Law Protects Patient Data
Healthcare managers need to remember that patient data is protected under The Health Insurance Portability and Accountability Act of 1996 (HIPAA). This law sets standards for how patient data can be shared and handled, and how it must be protected.
The HIPAA Privacy Rule also outlines the rights patients have when it comes to understanding how their health data will be used. They have the right to control who sees their information and how it will be used. Personal Identifiable Information (PII) is what links health data to the individual.
Violating federal patient data laws can result in hefty fines. Healthcare managers need to ensure that everyone in their organization is complying with all relevant legislation.
Patients Need to Trust Their Doctors
Healthcare providers need to know the most intimate details of people's lives in order to provide them with the care they need. Patients are extremely vulnerable when they walk into a doctor's office — they're poked, prodded, weighed, and asked a whole range of highly personal questions. Some people lie to their doctors about their health and habits, especially if they don't feel they can trust them.
Trust is a cornerstone of providing the best possible care. A patient who doesn't feel comfortable with their doctor isn't going to be open and honest with them about their habits, symptoms, and concerns. In many cases, this can lead to patients receiving poor care or delaying a diagnosis and allowing the problem to get worse.
At the end of the day, a patient who can't trust a doctor with their health information is likely to have poorer health outcomes. Patients have to be able to trust that their health data is kept confidential unless they allow it to be shared. Without that trust, personalized treatment plans that help people stay healthy are impossible to establish.
The Threat to Patient Privacy Has Never Been Greater
Today, nearly all patient records are stored electronically. Electronic Health Records (EHR) have a huge number of benefits: they're easier to share among providers, they can help reduce medical errors, and they take up less space. However, having all patient records in electronic form also has its risks.
Medical organizations are top targets for cybercriminals, meaning that data breaches are common in the industry. Patient data is frequently compromised during these attacks, exposing the sensitive information of thousands.
Data breaches cost organizations millions of dollars. Organizations of all sizes can be targeted and these breaches typically involve logistically difficult and expensive cleanup, a loss of patient trust, and damage to the organization's reputation.
Fortunately, healthcare providers can prevent medical identity theft with RightPatient – a touchless biometric patient identification platform. During the registration process, the platform attaches a photo of the patient with their EHR, essentially locking it. Whenever a bad actor comes in to assume the identity of a patient, RightPatient compares their photo with the one saved during registration, stopping the fraudster and medical identity theft in real-time.
Effective Healthcare Management Requires a Cybersecurity Focus
Because breaches are an ongoing threat, organizations have to be prepared. Making cybersecurity a major focus can help to ensure that best practices are being used in an organization on an ongoing basis. Cybercriminals are always evolving their techniques and cybersecurity needs to stay at least a step ahead.
Investing in cybersecurity technology and personnel is smart for healthcare leaders as it can reduce the likelihood of a breach and help organizations plan for recovery if a breach should occur. Organizations without a breach response plan will find themselves scrambling when a breach does occur.
Proper Training is Critical
From a healthcare management perspective, training is a huge component of proper data security protocols. People are frequently the weakest link in the chain and many cyberattacks are due to personnel negligence or ignorance. Many people create weak passwords, click on links they shouldn't, or leave work laptops open in public places.
Training must be ongoing and frequently updated. Creating a culture around cybersecurity is an important step in protecting patients' privacy. Anyone who has access to patient data or interacts with patients must be involved in these regular training protocols.
Prioritizing Confidentiality is the Right Thing to Do
Even without federal laws protecting patients' data and the cost associated with data breaches, protecting patients' privacy is simply the right thing to do. Healthcare managers need to focus on what's important: facilitating optimal care to promote great outcomes and trust in the healthcare system.
People are often scared and in pain when they visit their doctor or the hospital. The last thing they need to worry about is their data being shared or sold without their permission. Confidentiality matters in healthcare, and it's a critical consideration for any effective healthcare management strategy.
https://www.rightpatient.com/wp-content/uploads/2022/10/Why-Effective-Health-Care-Management-Must-Include-Proper-Patient-Confidentiality.jpg
445
800
Guest
https://www.rightpatient.com/wp-content/uploads/2021/04/RightPatient-Logoup.png
Guest
2022-10-31 04:15:18
2022-10-31 04:15:18
Why Effective Health Care Management Must Include Proper Patient Confidentiality