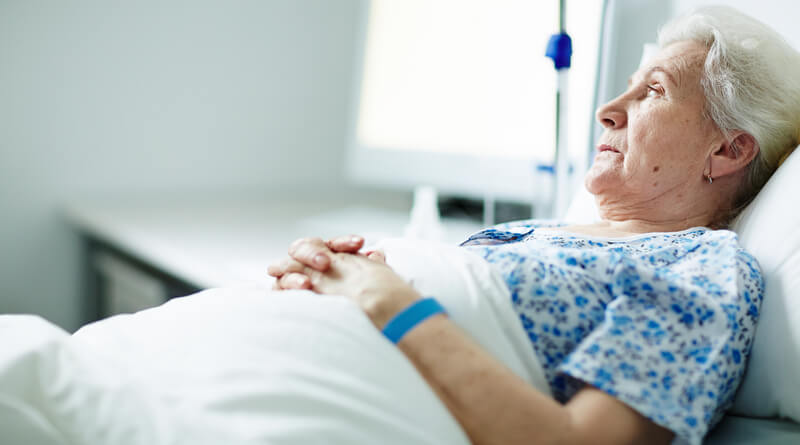 Hospitals are designed to help ill and injured patients recover. However, that doesn't always mean they are set up to fully accommodate the needs of elderly patients.
Many seniors face mobility and communication challenges when visiting the hospital, which can compromise their health outcomes or even lead to injury. They can also experience mental and physical deterioration. In fact, around a third of patients over 70 are discharged from the hospital more disabled than when they were admitted.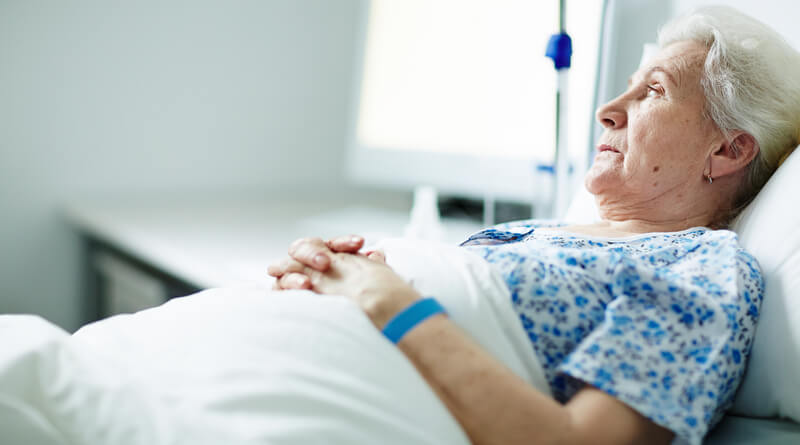 Because people tend to need more healthcare as they age, not less, it's important for hospitals to prioritize making hospitals accessible and accommodating for older patients.
Here are some ways to help ensure the comfort and safety of seniors in the hospital environment.
Mitigate Fall Risks & Reduce Bed Sores
Older patients often have to spend days or weeks in the hospital after they are initially admitted. While they are staying in a hospital room, it's important for the facility to reduce fall risks and prevent issues like bed sores.
Frequent repositioning for patients who cannot reposition themselves is time-consuming but essential for reducing the incidence of pressure sores. Mobility assistance is also important for preventing falls and ensuring that patients can move safely as needed.
Make Signage Easy to Read & Understand
Many seniors struggle with their vision or cognition. Signage throughout the hospital should be accessible and easy to understand. Large-print signage, clear and easy-to-read maps, and other aids should be available to assist elderly patients. Additionally, information should be provided in Braille whenever possible.
Add Mobility Assists & Easy Alert Buttons
To help seniors move around a hospital more safely, it's important for hospitals to keep aisles clear and reduce the number of obstacles senior citizens might face as they navigate the facility. Adding chairs along corridors to allow elderly people to rest is also a good way to better accommodate their needs.
If the flooring in the hospital isn't already non-slip, then it's important to use non-slip matting to prevent accidental trips, slips, and falls. Keeping floors clean and matting well-maintained will also help improve safety.
Additional mobility assists, like grab bars, might need to be added, even in areas with existing assists. In many cases, the mobility assists that are available in a hospital setting are insufficient. Areas with mobility assistance should also include alert buttons so that seniors can call for help if they are unable to call from their own phone in an emergency. Wearable alarms are another good option for safety.
Provide Accessible Parking Options
Hospital parking lots can be huge and difficult to manage, especially for seniors with limited mobility. Even with spots marked for those with disabilities, this can be a problem.
To avoid having seniors walk long distances through busy parking lots, hospitals can help by adding more disabled parking and by providing accessible parking options, such as a free valet service. This will help get patients into the hospital with less stress and fewer risks.
Hire & Train Staff with Seniors in Mind
Hospital staff should be proficient in working with elderly patients. While some providers are specially trained in working with geriatric patients, others might not fully understand issues like fall risks, pain management for seniors, and how mobility issues or cognitive decline can affect a patient's stay in the hospital. Additionally, with the hiring of crisis and travel nurses on the rise, training might vary among hospital personnel at any given time.
Providing training is an important part of making hospitals more accommodating to elderly patients. In addition to improving understanding and communication between patients and staff, training can also help prevent errors like medication interactions for patients with multiple health conditions, providers, and medications.
If possible, hospitals should also hire additional nurses and doctors specializing in elder care to bridge the gap in understanding among hospital staff. Hiring social workers specializing in elderly populations can also help to ensure better outcomes for older patients.
Provide Resources & Detailed Plans for Discharge
Once a patient leaves the hospital, their care journey doesn't end. They might be headed to a skilled nursing facility, released to a family or in-home caregiver, or simply going home alone. Putting more thought into discharge planning can help reduce return trips to the hospitals for some seniors.
Discharge planning might include working with family members to discuss care plans. It also might involve finding the right resources or facilities for patients so they can take the next step right away. In some cases, setting up remote monitoring could be necessary. Personalized discharge planning takes some effort, but it can really help ensure that seniors continue to get the care they need.
Remember: Elderly Patients Have Advanced Needs in the Hospital
Hospitals are busy places that are full of confusion and a variety of risks for elderly patients. It's easy to overlook factors that might not affect a younger patient but could prove to be a major obstacle or safety issue for a senior citizen.
Elderly patients have advanced needs in the hospital. Even if a hospital doesn't have the money to make sweeping infrastructure changes to support these needs, there are smaller ways to make the facility more accommodating. Protecting and properly caring for the elderly needs to be a major priority for every healthcare facility that serves them.
https://www.rightpatient.com/wp-content/uploads/2023/05/How-Can-Hospitals-Better-Accommodate-Elderly-Patients.jpg
445
800
Guest
https://www.rightpatient.com/wp-content/uploads/2021/04/RightPatient-Logoup.png
Guest
2023-05-05 06:58:17
2023-05-05 06:58:17
How Can Hospitals Better Accommodate Elderly Patients?