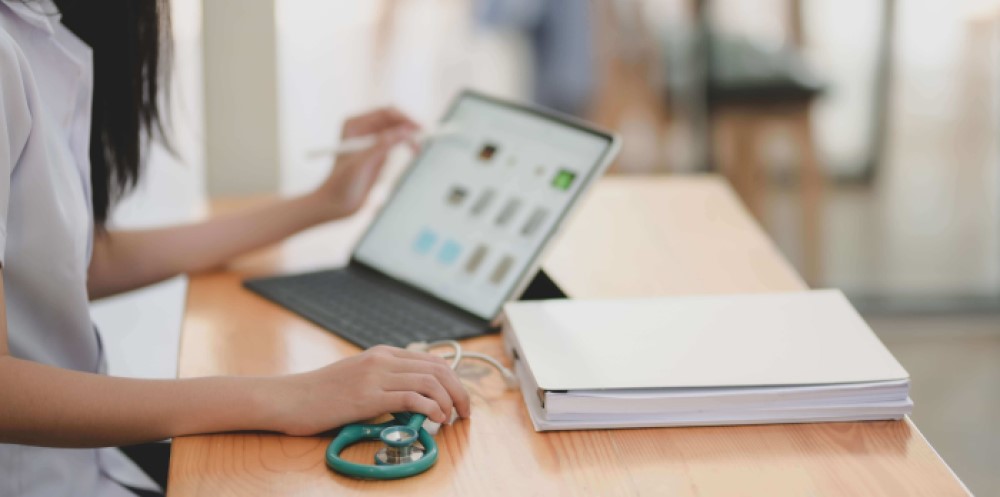 The changing landscape of the healthcare industry has brought several changes. More and more companies have realized the necessity of digital marketing, which highlights the need for consistent online engagement and the importance of healthcare website design.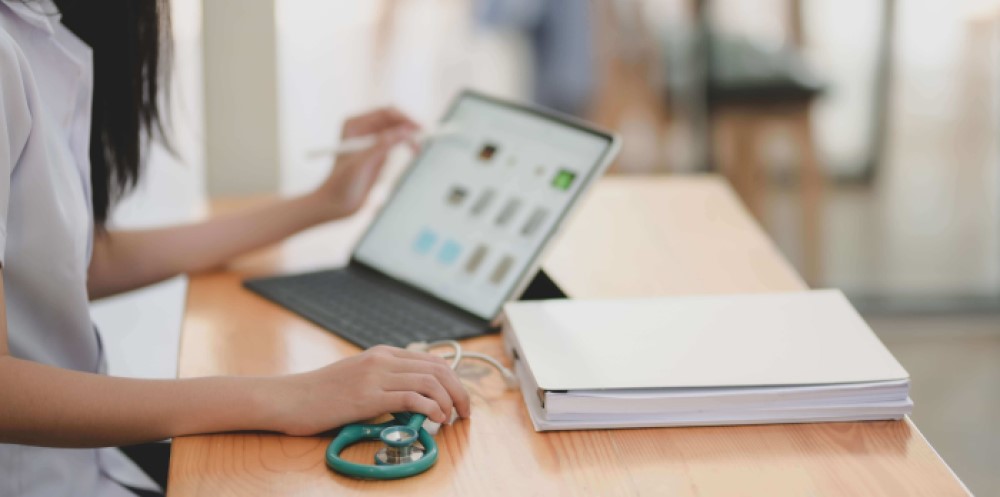 To survive the changing market and attract more potential patients, it's crucial to create compelling content to interact with consumers. If you're having trouble writing copy for your website, here are some tips to stand by during the writing process.
Write from Your Readers' Point of View
When it comes to writing, you always need to consider your readers. What subjects, information, and topics interest them? What do they find useful? Learn what your target audience is looking for and write content that can meet these interests and needs.
One effective way to do this is to put yourself in your target readers' shoes while you write. If you're targeting local readers, you can conduct a survey and research on unmet needs (e.g. need for animal treatment centers, proper healthcare for an aging population) in the community to help you narrow down the kind of content you need to create.
Keep your content in line with your services and the services you plan to add in the future. Through the kinds of content you produce, consumers can easily connect your company with a particular service.
Consider The Audience's Reading and Medical Comprehension Level
As several healthcare practitioners know, terminologies in the science community can be quite confusing. However, since you're writing for a more general audience, be reminded that not everyone knows the names and terms for diseases, symptoms, and other conditions.
Write in a way that a person without a medical background can understand. Use plain words with a simple yet ample description. Most importantly, explain simply how the subject affects them personally.
For a more extensive explanation in writing health-related content, the Centers for Disease Control and Prevention has a set of guidelines, resources, and materials that you can check to assist your writing.
Incorporate Relevant Keywords
To write the most applicable kind of content for your website, select keywords that are connected to your practice. For example, if your services focus on mental health, words such as "psychology" and "mental illness" are among the words you can use in your copy.
After selecting the keywords, incorporate them into your articles, blog posts, and other kinds of content. Search engines such as Google take account of these keywords in displaying their search results. Keep in mind, however, that your copy shouldn't all be about keywords. Do your research and add these specific terms in the article without breaking the narrative's flow to make it sound more natural to your readers.
Ensure that Information is Accurate
The healthcare field is always updating. There are new discoveries, medicinal breakthroughs, and previous studies continuously being debunked or supported. Thus, it's crucial to only choose sources that are reliable, timely, and relevant to your topic.
Additionally, don't forget to properly cite your sources. Website visitors need to know that the information they're reading is backed by well-founded studies and research. For instance, take a look at RightPatient's blog posts – we always cite credible sources that help us to explain better why our touchless biometric patient identification solution is crucial for US healthcare providers.
Google also rewards well-researched content, which can raise your search rankings and lead more visitors to your website.
Keep It Simple
People click on a link because they think they can get something they want or need. If your copy is filled with information irrelevant to your topic, readers will simply scroll through it, realize that it won't help them, and simply go to another site.
Thus, when you're writing copy, get to the point, and stick to your topic. Avoid segueing to different ideas or subject matters that are not important to it. If you think that readers will find the extra information useful, providing a link to another page or reference site will give them the option to know more about the other subject.
Proofread Your Work before Posting
Before submitting a copy, make sure to proofread it first. Misspellings and grammatical errors can disrupt the article's flow and break the reader's train of thought. It also looks unprofessional, which may affect your healthcare brand image.
Thus, make sure to go through your copy multiple times before submission. There are several websites and apps that you can use to check your work for simple spelling mistakes or errors. With that said, if you'd like it done more professionally, consider hiring a copyeditor to help check the quality of your work.
Create Original Content
One of the things to avoid in creating content is to duplicate another work. Not only does this infringe on the intellectual property of the other website, but it may also affect your search engine rankings.
The best way to go is to write your own content. While there are several similar articles on the internet, writing an original copy will have your unique voice in relaying information and offer something different from the rest.
Writing isn't easy, and writing for healthcare is even more so. Aside from the amount of research, there are also rules and guidelines in the healthcare industry that you need to uphold. Do the work, however, and it will greatly reward you. Producing great content will not only attract a wider audience, but also further cement your company as a reliable healthcare provider in the community.
https://www.rightpatient.com/wp-content/uploads/2020/12/pexels-bongkarn-thanyakij-3758765.jpg
497
1000
Guest
https://www.rightpatient.com/wp-content/uploads/2021/04/RightPatient-Logoup.png
Guest
2020-12-10 03:42:44
2023-09-11 11:07:14
7 Tips on Writing Compelling Content for Your Healthcare Website