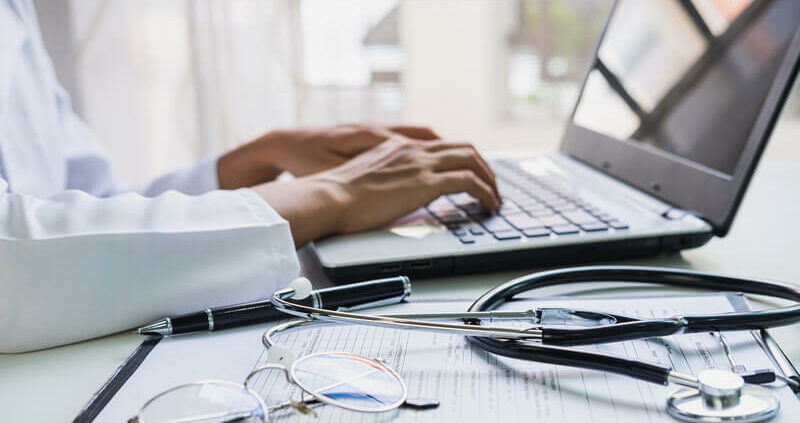 Today, psychotherapy and medication are the go-to interventions for a wide range of mental health issues, ranging from depression, post-traumatic stress, and anxiety, to full-blown disorders such as substance use disorder (SUD) and personality disorders.
Even with massive advances in the current understanding of how the brain works and how clinicians can assist patients with recovery, mental health issues remain challenging to treat. This is mainly because of the social baggage associated with mental health and the difficulty of maintaining a proper therapeutic regime over the extremely long recovery times needed for most psychiatric issues.
However, better technology and a deeper understanding of neuroscience have significantly improved the odds of psychiatric patients undergoing recovery. Below are some tech-forward ways it is already being done that are likely to make their way into the mainstream soon enough. If you're in North Texas, check out these resources for inpatient drug rehabs in Dallas.
Biometric Identity Protection
The American Opioid Crisis has been the cause of a lot of identity fraud in the healthcare system, as people with drug use problems and drug suppliers turn to identity theft as a way to illicitly obtain prescription medications, particularly opioids, benzodiazepines, and stimulants. Many of these drugs see widespread use in healthcare, particularly in mental health, which means fraud raises the cost and availability of critical drugs.
Biometric patient identification can prevent medical identity theft in such cases and eliminate this type of fraud. However, in the future, it will hopefully improve outcomes for more psychiatric patients who need lifesaving medication.
Telecounseling
Consulting with a counselor or psychiatrist regularly is an important part not just of the initial recovery period, but also for aftercare. However, having regular consultations is not easy for many patients for several reasons.
First, the stigma against mental illness remains strong, and this is especially true where personality disorders or substance use is involved. This stigma often makes it very difficult for psychiatric patients to seek the help they need, even if they know it's necessary.
Others simply cannot spare the extra mental effort needed to meet with a therapist due to the nature of their condition. Still, others do not have access to mental health services due to their location or some other reason.
Teleconsultations and telecounseling are, thankfully, far more accessible than ever before, with the availability of these services being greatly boosted by the COVID-19 pandemic.
While there are practical limitations in what could be done through remote meetings with mental health experts, these sessions can help fill a vital need in aftercare that has been present for decades.
A.I. Therapists
Of course, even if you could get access to a therapist who does online consultations, there are probably times that you won't be able to get immediate access to them. Thankfully, advanced AI and specialized apps can now offer constant support whenever human therapists or support groups couldn't be present.
Though not a one-for-one substitute for a qualified human therapist, advanced artificial intelligence offer instant support for an individual that needs immediate attention, allowing it to plug one of the most persistent holes in mental health aftercare.
Real-time Vital Signs Monitoring
Stress and anxiety can influence negative behaviors like overeating or drug and alcohol use. However, the presence of these is not always obvious to the individual undergoing it. Thankfully, stress and anxiety exhibit physical symptoms that can be easily detected.
Some individuals with mental health issues related to stress are already using commercially available wearable devices like Fitbits or Apple Watches to monitor signs of stress. There are also specialized devices that could send data directly to one's physician so that specific patterns and stressors can be more accurately identified.
These devices allow people with stress issues to take a more active role in maintaining their mental health, which in turn can aid in building more sustainable, mentally healthier lifestyles over time.
Healthcare Gamification
Gamification, the process of turning otherwise mundane activities into games, has attracted a lot of interest in mental healthcare, particularly where substance use disorders are involved.
Motivational Interviewing is a form of gamification that allows recovering individuals to maintain an interest in their healthcare. This can be done through apps that gamify the process or simply through parlor prizes awarded at therapy or consultation sessions. Some mental health centers are even experimenting with cash prizes or rebates as a reward for attending sessions.
Remarkably, the value of the prize is not as important for reinforcing behavior as the stimulation the brain gets when presented with a reward. This means that relatively simple gaming apps specifically designed to aid self-care may soon be a standard part of recovery treatments for many mental health patients, improving their long-term outcomes at a minimal cost.
Should You Go For Tech-based Treatments?
While it could be a huge help for specific cases, technology is only one part of the equation that helps improve patient outcomes. If you are interested in more tech-centric solutions for your mental health, be sure to talk to a clinician who is up-to-date on your preferred type of care. This will ensure the best possible results and should help you achieve your desired wellness goals.
https://www.rightpatient.com/wp-content/uploads/2021/10/5-Healthcare-Tech-Trends-That-Are-Improving-Mental-Health-Outcomes-1.jpg
445
800
Guest
https://www.rightpatient.com/wp-content/uploads/2021/04/RightPatient-Logoup.png
Guest
2021-10-13 11:15:13
2022-08-10 12:13:52
5 Healthcare Tech Trends That Are Improving Mental Health Outcomes