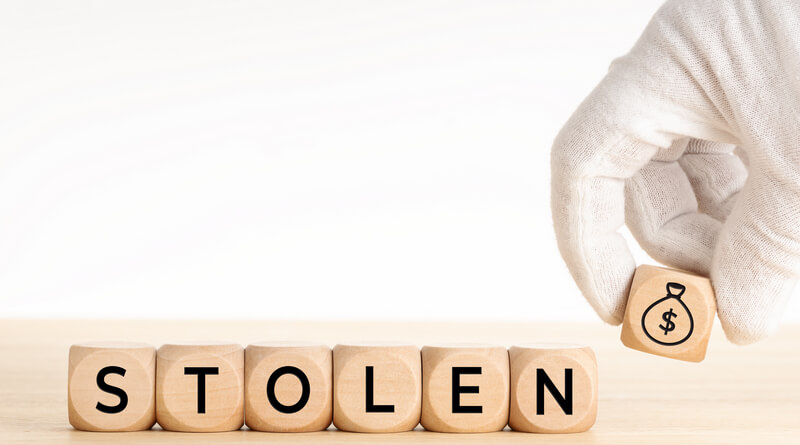 The following guest post on protecting your medical information from misuse was submitted by Christine DiGangi.

When it comes to personal information, your health records are about as personal as it gets. And while it may not seem as immediately damaging as someone hacking into your bank account, medical identity theft can seriously threaten your physical and financial health.
How a Thief Might Misuse Your Medical Information
Think of all the information you've handed over at a doctor's office: Name, birth date, address, Social Security number, insurance information, family medical history — these are all things someone can use to impersonate you. This makes health care providers targets for hackers. What can they do with your medical data? Plenty. They can open fraudulent financial accounts, commit crimes (besides identity theft), file a fraudulent tax return (and get the refund), buy prescription drugs with your insurance (and maybe sell them, which goes back to the crime problem), claim federal benefits like Social Security, use your insurance to get medical care and countless other things, all in your name. The results of such fraud can end up on your criminal record, medical history or credit report.
Say someone got their hands on your medical information and they used it to get medical treatment. That person's health data could end up in your medical history and affect your future care. What if that person maxed out your insurance coverage, leaving you without the coverage you need? What if medical expenses that person generated don't get paid? That could result in a collection account on your credit report and cause your credit score to drop until you dispute the error or resolve the identity theft. There's a lot at stake. We asked identity theft expert Adam Levin, co-founder of Credit.com and author of "Swiped: How to Protect Yourself in a World Full of Scammers, Phishers, and Identity Thieves," for his top tips on preventing your medical information from misuse. Here's what he said.
You Don't Have to Share Everything
A lot of people provide their Social Security number and other sensitive details to their healthcare provider without asking if it's necessary, Levin said. Just because they ask for it doesn't mean they need it.
"Find out how they intend to secure it," Levin said. "Remember, they already have your medical insurance information and often require a credit card."
When You Do Share Sensitive Information, Do It Carefully
Once you hand over your information, you no longer control it, so think about the way you're providing your doctors with records. Levin said you should never send medical information to someone you don't know unless you're the one who contacted them.
"Know precisely to whom you are communicating and confirm that their requests are reasonable," he said. "Remember, you should never send sensitive information by way of email or text. Only fax if you know who is standing next to the machine as you are faxing."
Use Common-Sense Security
Lots of health care providers have gone digital, meaning you can access your records or pay your bills through an online account. While password security is important for all online accounts, it's especially crucial when you're setting your credentials for a medical website. And if you do end up with physical paperwork that includes details on your health, insurance or any other personally identifiable information, keep it in a safe place. If you want to discard it, use a cross-cutting shredder, Levin said.
More Resources on Medical Identity Theft
Until a fraud has been corrected (which can take months or even years), you may suffer some credit damage, which is another reason to try and prevent the fraud from happening and act quickly as soon as you detect it. While working toward a resolution, you'll want to focus on what you can control, like practicing the safety tips we just described or improving other aspects of your credit. For example, you could work on making on-time payments and paying down debt, which are good things for your credit scores. If you're having trouble accessing credit because of identity theft, getting a secured credit card might be able to help you keep your credit file active, because a secured card generally does not require a credit check.
Monitor your credit reports for unfamiliar collection accounts and other signs of identity theft, in addition to keeping an eye on your mail and insurance for bills regarding care you didn't receive. The Federal Trade Commission has a guide on how to request and review your medical records for accuracy, as well as how to resolve identity theft.
Christine DiGangi is a reporter and the social media editor for Credit.com, covering a variety of personal finance topics. Her writing has been featured on USA Today, MSN, Yahoo! Finance and The New York Times International Weekly, among other outlets. You can find her on Twitter @writingbikes.
https://www.rightpatient.com/wp-content/uploads/2016/11/identity-theft-1.jpg
445
800
John Trader
https://www.rightpatient.com/wp-content/uploads/2021/04/RightPatient-Logoup.png
John Trader
2016-11-18 06:00:27
2021-07-16 11:29:50
How to Prevent Your Medical Information from Misuse