The following post was submitted by Brad Marshall, Enterprise Development Consultant with RightPatient®
Last week we wrapped up participation in the 41st Annual National Association of Healthcare Access Management (NAHAM) trade show in Indianapolis, IN. We were happy to be represented as a healthcare biometric patient identificaiton and data integrity vendor, demonstrating the strength and ubiquity of our solution and offering demos of iris recognition as a smart modality to consider for patient ID in a healthcare environment.
Through our conversations with NAHAM trade show attendees, we learned a lot about their perceptions of biometric patient identification and helped to clear up common misunderstandings of how the technology works to keep patients safe, eliminate duplicate medical records, and prevent healthcare fraud and medical identity theft at the point of service. Common misunderstandings, their clarifications, and key takeaways included:
As a biometric patient identification solution provider who spends a lot of time at healthcare trade shows listening to feedback from healthcare professionals on their perception and understanding of this technology, we hear quite a few misunderstandings about how it actually works and a solution's capabilities to accomplish the stated objective of increasing patient safety, eliminating duplicate medical records, and preventing fraud and medical ID theft. As a biometric technology vendor with over a decade of experience implementing solutions in a variety of verticals and environments around the world, we understand the criteria that leads to a successful deployment. Please visit our "Resources" Web site page to learn more about biometric patient identification and dispel some of the common misunderstandings that exist.
What was your biggest takeaway from the 41st Annual NAHAM conference?
P.S. – Congratulations to Anne Marie Mariani, Corporate Director of Patient Access at St. Luke's Hospital and Healthcare for winning the $100 Amazongift certificate we raffled off at our booth!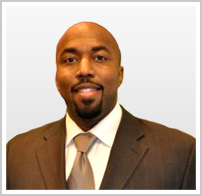 Brad Marshall is an Enterprise Development Consultant with RightPatient®. With several years of experience implementing both large and small scale biometric patient identification projects in healthcare, Brad works closely with key hospital executives and front line staff to ensure project success.
https://www.rightpatient.com/wp-content/uploads/2015/04/bowling.jpg
445
800
John Trader
https://www.rightpatient.com/wp-content/uploads/2021/04/RightPatient-Logoup.png
John Trader
2015-04-28 15:55:24
2021-05-25 14:51:02
Post Show Thoughts on Biometric Patient Identification from the 41st Annual NAHAM Conference