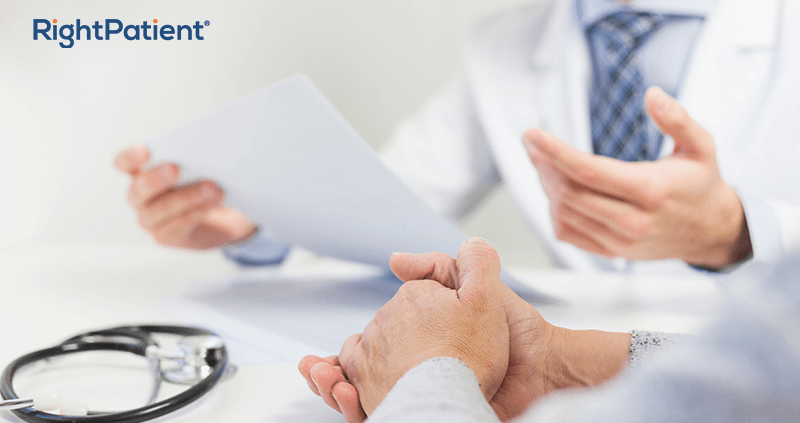 Patient identity management, to put it very simply, refers to how patients are being identified in hospitals. However, anyone who knows the US healthcare system is familiar with the fact that it is quite a significant problem for the majority of healthcare providers. Lack of proper patient identity management is a problem not only for healthcare providers but for everyone involved in healthcare, including patients and insurance companies. While healthcare providers incur financial costs as well as the loss of goodwill, patients face financial costs as well as the wrong treatment and medications, hampering patient safety. Even though there are effective solutions, the coronavirus pandemic has rendered most of them ineffective. Let's dive deep into why patient identification errors occur, how they have been solved until now, and why the future of patient identity management will be different (read touchless) due to COVID-19.
Reasons for patient identification errors
Patient identification errors have always been present. Earlier, patient record mix-ups were the main reason when paper medical records were used. To put it simply, patient records were mixed up when the patients had common names and characteristics such as age, address, etc. Fast forward to the age of EHR (electronic health record) systems, where things have become quite complicated. Human errors, negligence, and relevant external factors have caused EHR systems to house duplicate medical records as well as overlays, causing patient identification errors to be more prevalent than ever.
Duplicate medical records can be created for the same patient. For instance, if a patient goes to avail of healthcare services, the first thing the provider would do is identify the patient's medical record. For various reasons, the EHR user cannot identify the correct medical record (say, the EHR user sees that there are multiple records for the same name). Either the hospital staff spends more time painstakingly searching for the right medical record, or else creates a new record, the latter leading to a duplicate being created. This duplicate will lead to fragmented data and patient care – neither the correct record will house the most recent data of the patient nor the new one will contain the entire medical history of the patient. All in all, this will hamper patient safety, and increase costs.
Medical record overlays are created when multiple records are merged, and this can be for the same patient having duplicate records as well as a different patient having the same characteristics as another patient. As can be understood, overlays are quite dangerous as it mixes information from different patients.
On top of all that, the classic cases of patient mix-ups still exist. A few months ago, two patients got mixed up regarding a kidney transplant – the wrong patient got the kidney. Fortunately, nobody was hurt as the kidney was compatible with the wrong patient. This mix-up occurred due to the patients having similar names, age, as well as being lined up for kidney transplants, albeit on different dates. While both the patients surviving without major issues was a huge stroke of luck, not everyone is as fortunate. There have been many cases where mistaken patient identities caused deaths.
All in all, patient identification errors cause a plethora of problems for everyone involved, which makes an effective patient identity management solution like RightPatient all the more crucial, especially in a post-COVID-19 world.
Common patient identity management solutions
By far, the most common and obsolete way of patient identification is asking patients questions. Even in this day and age, many hospitals are still using this simply ineffective method. Patients are asked to state their names, addresses, and other relevant data to crosscheck against present medical records. This is slow, tedious, and also dangerous – someone can just assume the identity of another patient and commit medical identity theft. Healthcare data breaches are quite common, and hackers steal patient data, only to sell it later on the black market. An impostor can just buy the data and assume the identity of the patient, and if this outdated way of identifying patients with questions is used, the actor cannot be detected easily.
Another way healthcare providers identify patients is by using patient ID wristbands. While this might seem like a better patient identity management solution, it also has its flaws. To begin with, patient ID wristbands can be transferred, stolen, or lost. This can lead to medical identity theft as well. On top of that, it requires contact – something hospitals are quite wary of and now patients are too, given the coronavirus pandemic. Infection control issues have always been a headache for providers, but COVID-19 has made it a concern for the general public as well. For the next several years, people will be quite reluctant to touch anything, especially within hospitals.
That brings us to touch-based biometric patient identification solutions like fingerprint and palm-vein scanning. While these are far more effective patient identity management platforms, as there is no way for anyone to fool biometrics, these too pose threats to patient safety. Even before COVID-19, one of the main factors healthcare providers considered before choosing a patient identification platform was how safe it was and whether any infection control issues would arise from using the platform. For both fingerprint and palm-vein scanning, patients had to touch the devices, leading to potential infection control issues. On top of that, cleaning the devices after every use would be a nightmare, to say the least.
The futureproof patient identity management solution
RightPatient is the most apt patient identification platform, moving forward. Why? Because RightPatient is a touchless biometric patient identification platform. It locks the medical records of the patients with their photos upon registration. Whenever a patient comes to the healthcare provider, all the patient needs to do is look at the camera and the platform identifies the correct medical record within seconds, making it the easiest, most seamless, and completely touchless experience.
Leading healthcare providers like Terrebonne General Medical Center, University Health Care System, and Community Medical Centers, among others, have chosen RightPatient because it creates no infection control issues – one of the benefits of being a touchless solution.
Moving forward, the majority of healthcare providers are opening up in phases, and they would need to ensure patient safety. Hospitals have already lost a lot of money due to the pandemic, and they need to start mitigating losses. RightPatient can help providers with that – by both ensuring accurate patient identification and eliminating any touch-based interactions required during the process. This helps reduce denied claims, improves the revenue cycle, and prevents medical identity theft. Mitigate losses now with RightPatient.
https://www.rightpatient.com/wp-content/uploads/2020/07/Accurate-patient-identity-management-can-be-ensured-with-RightPatient.png
445
800
Matt Gibson
https://www.rightpatient.com/wp-content/uploads/2021/04/RightPatient-Logoup.png
Matt Gibson
2020-07-07 07:16:29
2020-08-10 07:12:45
Patient Identity Management is More Important Than Ever - Are you Doing it Right?