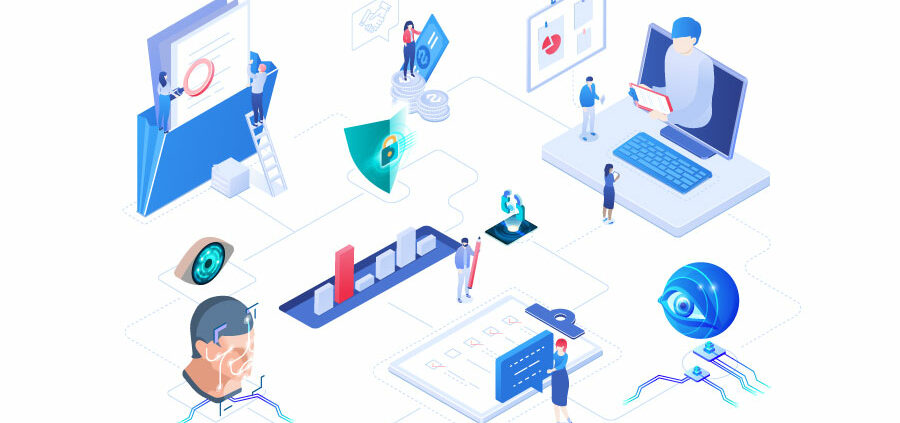 The importance of digitization in healthcare delivery is becoming inevitable. As medical institutions and hospitals try to deliver a more value-based care environment, the RCM (revenue cycle management) has become more critical. According to HFMA/Navigant analysis, healthcare revenue cycle leaders are willing to invest more in technologies that will boost their revenue integrity, eliminate human error, and increase productivity in the future. All in all, they are targeting to improve the revenue cycle.
According to a report from Sage Growth Partners, one-third of healthcare providers have confronted more than $10 million in outstanding debt every year. Every year up to $125 billion is lost due to unpaid bills and underpaid claims, and the situation is nowhere near improving. As a result, more healthcare providers are demanding revenue cycle managers to revamp and automate their processes.
Understanding the process flow
To understand how to improve revenue cycle management, we should know that it is usually divided into two separate parts, the front-end and the back-end process. The front-end revenue cycle management deals with patients directly. For example registering new patients, collecting information for patients, and confirming insurance eligibility and coverage. The back-end involves dealing with claims management, denial management, medical billing, and ultimate patient financial responsibility collection.
Even with all the innovative ideas the RCM managers are putting into effect, healthcare organizations are still worried about:
Decreasing cost to collect
Providing quality patient experience
Reducing initial denial rates, which have gone up in both public and private organizations
Concerns about increasing out of pocket costs from consumers, which leads to payments being held up, delayed care, and uncollectible receivables.
What can be done?
Instead of reaching out to professional RCM vendors, the healthcare providers and medical institutions can solve the problem with proper patient identification. The first essential step which helps to improve revenue cycle and reduce denied claims is to identify the patients accurately and bill them accordingly. Let's look at the solution and the possible gains from this solution.
RightPatient – Biometric Patient Identification Platform
A biometric patient identification platform such as RightPatient is a cutting-edge digital cloud technology used by many healthcare providers to address the sorts of problems mentioned above. Using biometrics has proven to be effective in identifying patients accurately.
How it works
During initial enrollment at the hospital, a patient's biometric data like their iris or facial photos, will be used to keep their information locked and secure. Next time when the patient arrives at the hospital to avail of healthcare services, all he/she needs to do is just look at the camera, and the platform will identify their accurate medical records within seconds.
Halt denials before they start
Eliminating the problem at the front-end will ensure that you do not have to worry about back-end RCM staff dealing with denied claims. RightPatient will do that for you. Accurate patient identification from the beginning of the care will eliminate the risk of improper use of patient information, resulting in the rejection of claims.
Who is using this solution?
Healthcare providers such as the University Health Care System and Terrebonne General Medical Center are using RightPatient's biometric identification platform to reduce the number of denied claims and improve their revenue cycle.
Improve revenue cycle now
Using biometrics to identify patients has also proven to be effective in improving patient experience, reducing administrative burdens, and eliminating errors. Naturally, more time and resources can be invested to ensure the provision of quality care. Adding the front-end and back-end functions through RightPatient can help the hospital create a steady revenue cycle that responds to an evolving industry.
https://www.rightpatient.com/wp-content/uploads/2020/04/Boosting-revenue-cycle-management-with-positive-patient-identification.jpg
500
900
Matt Gibson
https://www.rightpatient.com/wp-content/uploads/2021/04/RightPatient-Logoup.png
Matt Gibson
2020-04-13 10:27:32
2020-11-13 10:10:53
Hospitals Can Improve Revenue Cycle With Positive Patient Identification