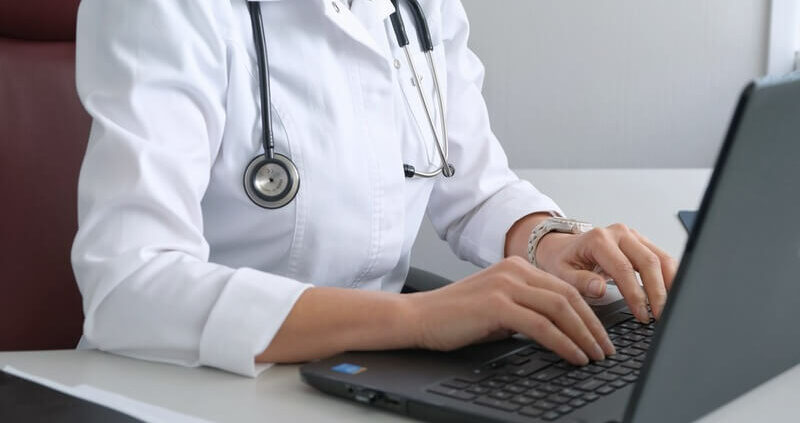 The following is a guest post submitted to RightPatient on improving cybersecurity in healthcare.
When healthcare first started to go digital, the problems were largely related to mechanical reliability. Computers weren't so reliable, and there was no internet to really bring them together. Keeping hard backups was really the biggest concern.
Yet that's changed considerably in the past decade. Nearly all healthcare providers store at least some of their records online. As a result, there are fewer opportunities to completely lose a patient's records and collusion among practitioners is becoming considerably easier. Conversely, the chance of having records stolen is dramatically increased.
According to the US Department of Health and Human Services, there were over 300 data breaches in 2016 (with over 500 victims), and that's just in the United States. The question so many are asking is why.
As it turns out, there are many reasons.
Healthcare is Going Paperless
Both for space and for purposes of preservation, healthcare practitioners are doing what they can to cut down on the rooms filled to the brim with patient files. Instead, that information is stored on servers, both onsite and offsite. There's less room for losing physical files, patient information can be located and sent faster, and providers can more easily see a complete history.
This centralization is certain to improve patient outcomes but it comes with the risk of creating major "honey pots" for hackers and thieves. Rather than stealing file folders, these cybercriminals only need to breach a single database to acquire hundreds, if not thousands of patient records.
The only recourse is to improve cybersecurity measures to help reduce or avoid breaches entirely. Otherwise, patients (and we're all patients, including providers) face the risk of identity theft or worse.
Fraudulent care is a major problem because per the law, all treatment must be recorded. Care rendered to the wrong person can prove very difficult to remove from records, which could prove problematic or even dangerous for the victim, although the FDA contends that thus far no one has been injured or died as a result of data breaches.
It's the Law
Not everyone realizes that maintaining cybersecurity that meets current procedural standards is actually the law. HIPAA compliance doesn't just extend to patient confidentiality in person, but also applies to information stored digitally.
Those in practice that do get hacked face stiff legal penalties, particularly if they are shown to be taking inadequate care in preserving their patient records safely. Although state requirements vary, there are a few basic requirements both for minimizing liability and for complying with the law:
• At least two hard copies of records need to be maintained, one of which is stored offline
• Digital records must have copies stored online
• Health care providers must perform risk assessments and provide security measures that are adequate* to minimize risks to patient information and privacy
*Note that what constitutes "adequate" seems to vary and the requirement is generally vague at best.
Breaches are Increasingly Common
Earlier we discussed that 2016 was a year that featured over 300 major cybersecurity breaches in the healthcare industry. What's important about that value is that it represents an over 20 percent increase in the number of hacks as compared to the year before, which numbered in the mid-200s.
Far from becoming less frequent and more controlled, data theft is actually on the rise. And the cost of theft isn't getting any cheaper either. Research done by the Ponemon Institute continues to show yearly increases in costs to providers as a result of cybersecurity woes.
At present, there doesn't seem to be any indication that the number of breaches or the cost per incident is likely to decrease through 2017 or beyond.
Most predict a continued increase in cost.
Private Practices Are Favorite Targets
The victims of data theft aren't just major hospitals or data centers. In fact, private practices face just as many, if not more risks than do large institutions. Small practices tend to have a considerably lower budget for cybersecurity and thus are actually more vulnerable because it's just that much easier for hackers to force their way in.
Government entities have been concerned for years that the problem isn't limited just to large institutions. In 2012, the FBI director actually stated that "only two types of companies" exist: "those that have been hacked and those that will be."
Private practitioners and their patients would be wise to heed this warning and take steps to minimize the inevitable fallout that comes with data theft. Not taking the risk seriously could prove devastating particularly for offices with just a single doctor on staff.
BYOD Also Means BYOP
One last addition both to healthcare and standard businesses that presents a major risk to patient records is the so-called "Bring Your Own Device" (BYOD for short) policy. This procedure has grown in popularity because many employees own devices that are far more capable than those being provided by offices.
But BYOD can quickly become a BYOP (bring your own problems) policy if not handled appropriately. Employees rarely maintain security on their personal devices in a way that sufficiently protects the businesses they work with.
Employers would be wise to implement security requirements for their workers in the form of locked devices and security software. That means both anti-malware apps—for preventing infected software from being installed—and internet security apps, with Virtual Private Networks (VPNs) increasingly the most important due to the amount of hacks that involve direct invasion of unsafe connections.
Solving the Problems
Putting a stop to security breaches isn't likely something that will happen overnight. But it is something we should all be cognizant of enough to begin minimizing risks. Nothing replaces vigilance and there may not ever be a catchall solution to cybercrime.
The cost of negligence may be more than we can imagine. And with insurance premiums up and healthcare costs continuing to rise, this is one bill we can't afford to pay.
How will you help healthcare improve its cybersecurity? Do you have any concerns? Tell us in the comments.
About the Author: Faith is a cybersecurity expert and technology specialist. As a professional and patient, she is interested in helping businesses maintain more secure environments for the safety of themselves and those they serve. With medical hacks on the rise, Faith finds herself speaking out on the topic of patient records often.
https://www.rightpatient.com/wp-content/uploads/2017/04/Faith-blog-post-2-042417.jpg
506
800
John Trader
https://www.rightpatient.com/wp-content/uploads/2021/04/RightPatient-Logoup.png
John Trader
2017-04-24 03:00:26
2021-07-23 11:15:45
5 Reasons Why Health Care Needs Better Cybersecurity