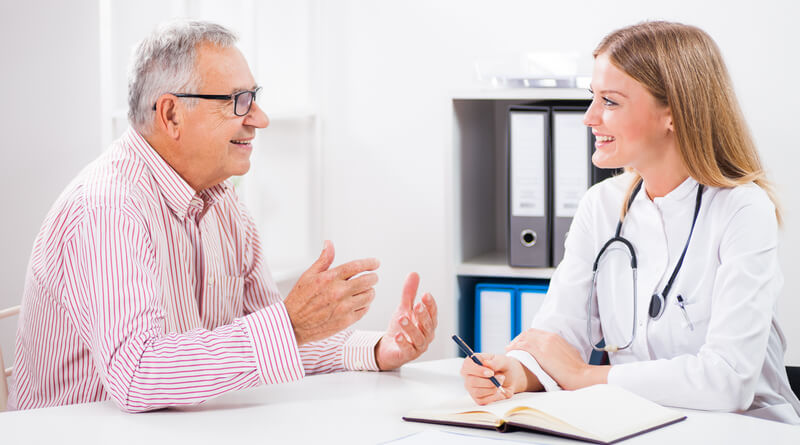 The following post on patient ID in healthcare was submitted by Anica Oaks.
Methods of patient identification are critical to matching patients with their intended treatment in busy healthcare facilities. The failure to accomplish this has led to some serious consequences for patients and providers alike, in the form of unnecessary surgeries and wrong patient amputations resulting in a marked rise of lawsuits and malpractice insurance costs. Here are some technical solutions that healthcare professionals are looking at to help solve this problem.
1. Barcodes
Barcodes offer a convenient and cost-effective approach to establishing patient identity. New patients are entered into the system and issued a bar-coded ID bracelet which can be read by scanners at various locations during treatment, and automatically checked against patient databases. The same barcode can be printed on other documentation to be sure there is a match between the ID bracelet and any medications, test results, or scheduled treatments.
2. RFID Chips
Radio Frequency ID (RFID) chips emitting a unique signal are being touted as a better alternative to barcodes. These can be embedded in wristbands, hospital beds, or patient ID badges. Sensors reading this signal can generate the matching patient records on electronic devices. One advantage over barcodes is that chips can be read from a greater distance; sensors placed throughout the facility can also monitor patient movements for safety and security. RFID chips are also harder to duplicate. For this reason they are advocated by the FDA.
3. Staff Training
Identifying patients and administering ID protocols both upon admission and before receiving treatment typically falls to the nursing staff. Today's nurses must be technically as well as medically trained to be effective in using the various patient ID technologies. A modern ADN to MSN online program (Associate Degree in Nursing to Master of Science in Nursing) better prepares nurses to understand and apply the technologies in use.
4. Biometrics
Using biometric devices is a fairly new but effective means of positive patient identification. Patient ID in healthcare now offers biometric devices that read iris patterns or even facial structure and are then matched against existing patient data to easily confirm identities. Barcodes or RFIDs leave room for error. A biometric characteristic, however, has only one possible match. Though these systems are more expensive to implement, their reliability and ease of use may be a wise investment.
Healthcare facilities today are faced with the need for stricter standards of patient identification. This is not just to safeguard patient health and professional integrity, but to guard against fraudulent use of ID to obtain drugs or free medical treatment. Today's technology seems to finally be up to the challenge.
Anica is a professional content and copywriter who graduated from the University of San Francisco. She loves dogs, the ocean, and anything outdoor-related. She was raised in a big family, so she's used to putting things to a vote. Also, cartwheels are her specialty. You can connect with Anica here.
https://www.rightpatient.com/wp-content/uploads/2016/10/4-Ways-Technology-Has-Changed-How-Healthcare-Providers-Handle-Patient-ID-Protocols.jpg
445
800
John Trader
https://www.rightpatient.com/wp-content/uploads/2021/04/RightPatient-Logoup.png
John Trader
2016-10-12 06:00:41
2021-07-14 12:17:58
4 Ways Tech Has Changed How Healthcare Providers Handle Patient ID Protocols