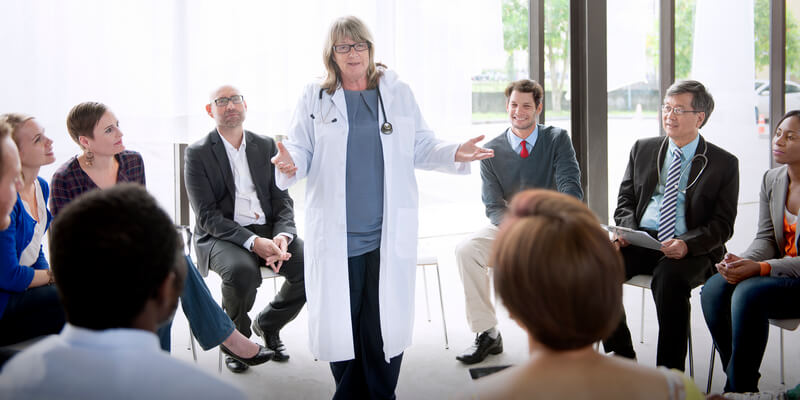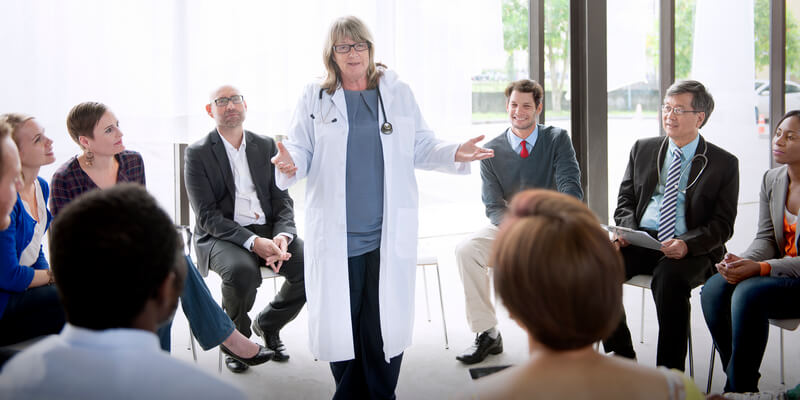 Providing quality patient care is the foundation of every hospital and healthcare facility. When a hospital works with a patient-centric approach, they end up engaging with their patients by learning about their experiences. The patients are content when they see their input and individuality being acknowledged.
Healthcare workers who value their patients' well-being above everything else work towards using treatment practices that prioritize the quality of actions over quantity. Every effort they make to care for their patients leads to positive results. These may include treatments that have lasting effects, fewer patients having to check into the hospital, and satisfied patients who are happy with the care and attention they received while at the facility.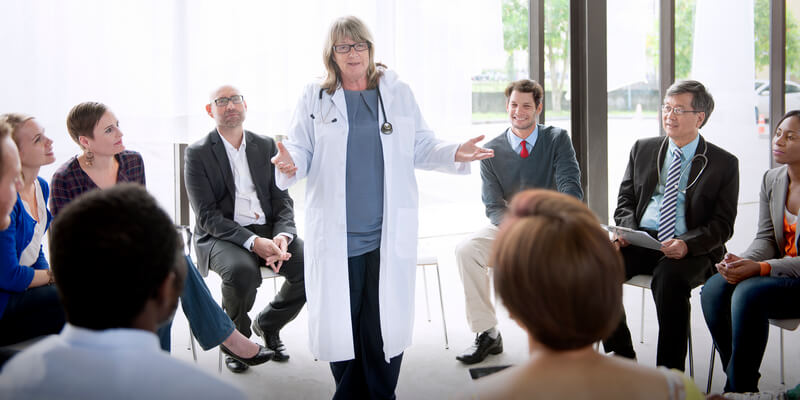 The perspective patients form about the health care facility is primarily attributed to the hospital's success and reputation in the area. This is why it is of utmost importance to design care and treatments that cater to the patients and all their needs. A healthcare facility should be equipped with all the materials and equipment needed to treat patients. The same goes for the staff. You need to have qualified staff and personnel to provide care for the patients who are admitted to your facility. Thankfully, many passionate young individuals are switching careers to the medical side with the introduction of online second degree accelerated BSN programs. This way, you can find and hire the right people who could become a part of your team and add to the overall reputation of your healthcare facility.
Here is a list of ways your hospital or another medical facility can improve patient care practices.
Use the best available equipment and technology
People who work at hospitals make several prompt decisions related to patient care. This continuous need to be quick and vigilant means it's crucial for a healthcare facility to have the latest equipment, machines, and tools for treatment and diagnosis. This also includes using the latest technology for maintaining patients' records. Several US healthcare providers are using biometric patient identification platforms like RightPatient to prevent patient data mix-ups and ensure that the right EHRs are used by physicians.
Incorrect diagnoses are a sign of incapability but can also prove to be hazardous and, in some cases, fatal. When you have the required equipment for treating your patients, you end up winning the trust and acknowledgment of your patients. Your hospital will be known for its responsible ways of providing treatment and care.
Practice Communication that is Efficient and Transparent
Every healthcare worker should possess the right communication skills. They should be clear in their words and compassionate in how they talk. That's because, in today's age, patients play an active and vital role in their treatment process.
Healthcare workers should aim to state the science behind the treatment and the possible experience that a patient will have in the simplest way possible. They shouldn't make assumptions or have a patronizing tone. Use the language best suited to a particular situation, which is only possible when a healthcare worker has conversations with the patient. This way, you also answer any questions they may have and can gauge their understanding of a treatment or procedure.
When there's a productive level of communication amongst the staff members, the entire team works more efficiently and well. There's little chance of mistakes, improper diagnosis, and no gaps in the information.
Work With Patient Advocates
Apart from effective communication among the staff and other related personnel of the hospital, it's also imperative to bring in patient advocates to a medical team. This can lead to a better understanding of the patient's needs, feelings, and preferences by the entire team.
These advocates can either be in-house hospital staff or outsourced from a third-party agency. Patient advocates are a means of support to patients during their treatment. They listen to them, comfort them, encourage them and facilitate a conversation with professionals who can further help them along the way.
Since they play a guiding role in these patients' journeys, patient advocates can bond and connect with patients in a way that other members of the hospital's team are unable to do. This often results in an in-depth insight into the patient's mind and can help design an effective treatment plan.
Follow Up After Treatment
It should be known that a hospital's care for their patient doesn't end when the patient pays their bills and walks out of the hospital. There are times when it is necessary for patients to actively participate in programs offered by other facilities or even in the comfort of their own homes. These can be physical therapy or some form of rehabilitation. This is done to stop a situation from getting out of hand in the near future and ensure that the treatment has lasting effects.
Hospitals and other healthcare-providing facilities should continue to maintain relationships with their patients. They can do this through follow-up appointments, where a healthcare provider from the team can pay a visit to the patient's residence and analyze the treatment plan by addressing any concerns they may have about their health. Patients may also seek advice, helpful tips, reminders, or any necessary guidance regarding their overall health.
The most valuable aspect of any treatment is information. That's what a patient needs the most, regardless of where treatment might lead. There's no way to be sure about whether a patient will attend any further appointments in the future, even if a healthcare worker recommends it to them. So, when a patient is discharged, all facilities should provide patients with helpful information. This includes everything about their condition, the treatment, and what might happen in the future. This way, the patient has all the information they need to make a decision for themselves. With the information they have, they can either get readmitted to the hospital, consult with another doctor or facility, or not do anything about their condition.
Conclusion
Running a hospital or any other healthcare facility is not easy. It requires a lot of attention to detail, precision, the right resources, and working with an objective to provide the best possible health care to your patients. The entire team should share this objective, from the chief medical officer and senior surgeons to the cleaners and other support staff. Patients place a lot of trust in a hospital when choosing one for their treatment and their loved ones. It is only fair that they receive the best care in return for their trust.
https://www.rightpatient.com/wp-content/uploads/2023/01/4-Essential-Tips-for-Hospitals-to-Improve-Patient-Care.jpg
400
800
Guest
https://www.rightpatient.com/wp-content/uploads/2021/04/RightPatient-Logoup.png
Guest
2023-01-16 09:55:43
2023-01-16 09:55:43
4 Essential Tips for Hospitals to Improve Patient Care