The following post was submitted by Brad Marshall, Enterprise Development Consultant with RightPatient®
As someone with a long track record of implementing enterprise IT solutions in healthcare, I frequently observe hospitals "shuffling the project deck" as they compare and contrast the merits and return on investment (ROI) of each initiative in order to determine which makes the most sense to allocate budget dollars. Does politics at times play a part in the decision of which technology projects eventually get approved? Yes, at times. Are there often misinterpretations of the value that an enterprise IT project can offer in both the short and long term? Absolutely. Do hospitals often place a high priority on implementing projects that in reality, should be pushed further down the list in lieu of the value that another project brings to the table? Definitely.
Case in point: the implementation of biometrics for patient identification in healthcare. Although I am obviously biased towards this technology since I work for a company that has helped many hospitals throughout the world see the benefits of using it to increase patient safety, prevent duplicates and overlays, and protect patients from medical identity theft and fraud, it doesn't alter the facts about how implementing biometrics before making a commitment to other competing enterprise software projects is something more healthcare organizations should consider. Why? Let's look at some specific examples of alternate enterprise project implementations that would actually benefit and see performance improvements if a biometric patient identification project deployment took preference:
1. EHR Projects – Although the implementation or "switch" to another EHR vendor is perhaps one of the most complicated, time consuming, and resource-intensive enterprise software projects a healthcare organization will ever undertake, the implementation of a biometric patient identification system prior to embarking on an EHR project is a smart idea. Why?
Our experience has shown that there is always an uptick in duplicate medical records when you are initially implementing or switching to a new EHR system, primarily because staff are adjusting to new workflows and are less likely to catch duplicates the first few months. Since duplicate medical records present a direct threat to patient safety and a serious treatment error risk to healthcare organizations, their prevention should be priority #1 for any modern EHR system.
I am not necessarily advocating the push for budget dollar allocation to biometric patient identification over an EHR project, however implementing a biometric patient identification solution before an EHR Go Live will make it more successful by immediately eliminating the possibility of creating duplicate medical records and overlays and prevent staff from making registration and patient identification mistakes while learning the new system.
2. Duplicate Medical Record "Clean-Up" – Often times, I run across hospitals that may be evaluating the implementation of a "duplicate medical record clean-up" project prior to deploying biometrcis for patient identification. Without discounting the importance of purging duplicate medical records from any EHR database, the argument for why hospitals should consider the use of biometrics for patient identification is clear — healthcare organizations will successfully perform a "de-duplication" cleanup but continue creating duplicates until they implement stronger patient ID technology and will most likely have to do another cleanup down the road.
Keep in mind that it only takes one – ONE – mistreatment at the hands of incorrect, missing, or incomplete medical data due to duplicates or overlays to result in harm, or possibly even death of a patient. Ask yourself, are you willing to assume the risk of medical errors to patients and the repercussions (which often can include hundreds of thousands, even millions of dollars in legal fees and compensation) of these errors for the short term gain of a "clean" master patient index (MPI)? Chances are, you aren't willing to take that risk which leads to a stronger argument to implement biometrics for patient ID prior to launching a duplicate medical record clean-up initiative.
3. Big Data and Analytics – These are project priorities that perhaps perplex me the most, especially in the context of establishing higher data integrity when preparing to join a health information exchange (HIE), or as part of a merger that joins separate Integrated Delivery Networks (IDNs). If a healthcare organization is seeking to allocate budget dollars to initiatives that advance data integrity, that's good news. No one will argue that the healthcare industry simply has to better understand and find wisdom in the terabytes of data their systems possess to help advance the "triple aim" and deliver higher quality care, especially as more disparate networks are attempting to share data . However, the problem is that allocating budget dollars to these deployments is the quintessential "cart before the horse" mentality.
Instead of placing more emphasis on cleaning existing "dirty" data, healthcare organizations are rushing to the HIE table for fear of losing a seat or appearing indifferent to their patients and the industry wide push on sharing and making health data more accessible. What good is joining a HIE (or merging IDN's) in the absence of technology that ensures that not only is the data you share clean and all medical data is properly attributed to the correct patient, but also guarantees that the data will STAY clean to give you the confidence that clinicians truly have a complete picture of a patient's health and medical history when administering care.
I'm reminded of a story that is a perfect illustration of why implementing biometrics for patient ID should take precedence over many other health IT projects, especially those that address data quality.
Years ago I worked for a local YMCA that had a leaky roof over the gymnasium. Each time it would rain heavily, staff would be scrambling to place buckets around the gym floor that would strategically catch the water leaking from the roof. The leaks would cause event and class cancellations, disrupt workout schedules, and generally leave paying members feeling a bit frustrated. YMCA management then made a decision to replace the aging, wooden gym floor with a new model that was built with a soft rubber substance – a radical new technology that was supposed lower the impact and strain of running on a hardwood surface. They then spent tens of thousands of dollars replacing the floor, and as you may have guessed, the next time a powerful storm came through, it leaked water all over the new gym floor. The irony in this situation of course is that management should have allocated the funding to fix the roof before they had the new floor installed.
As we continue to help the healthcare industry understand the advantages of implementing biometrics for patient identification, we understand that many healthcare organizations are not flush with cash to haphazardly allocate to any enterprise project that comes down the road. There are many mission critical projects that simply take precedence in the broader scope of improving the quality of care. Shouldn't the deployment of biometrics for patient identification be one of them?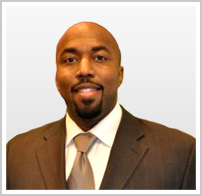 Brad Marshall is an Enterprise Development Consultant with RightPatient®. With several years of experience implementing both large and small scale biometric patient identification projects in healthcare, Brad works closely with key hospital executives and front line staff to ensure project success.
https://www.rightpatient.com/wp-content/uploads/2015/07/RightPatient-is-the-right-solution-for-accurate-patient-identification.jpg
445
800
John Trader
https://www.rightpatient.com/wp-content/uploads/2021/04/RightPatient-Logoup.png
John Trader
2015-07-29 19:20:44
2021-06-24 10:58:45
Biometric Patient Identification Implementation Should Be Higher On The Priority List