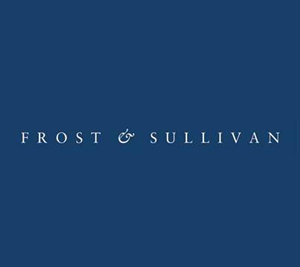 The following guest post was submitted by Brian Billa, Enterprise Sales Consultant with RightPatient®
Last year, global research and consulting organization Frost and Sullivan released a research report entitled: "The 5 Year Opportunity Analysis of the Global Iris Recognition Market." According to Frost & Sullivan's Web site, the report:
"analyses trends in the iris recognition market across the government and commercial sectors, globally."
Frost & Sullivan reports that iris biometrics is predicted to steadily grow as a prominent technology for individual identification within a number of verticals including patient identification in healthcare. However, misunderstandings of this technology are still widespread along with questions about its potential applications. Frost & Sullivan covers:
Key market drivers
Potential applications for iris biometrics
Accuracy rates compared to other biometric modalities (palm vein and fingerprint)
Unique features (e.g. – non-contact, hygienic form factor)  
We invited Ram Ravi, lead research analyst for Frost & Sullivan, to join us on our latest podcast to discuss this report and provide some insight into his research on iris recognition biometrics to help our community better understand this technology and its potential to thrive as a future biometric identification modality, especially for patient identification in healthcare. In light of the continued misunderstandings of iris biometrics, this podcast covers:
Overview of the report, the "5-year Opportunity Analysis of the Global Iris Recognition Market"
Why Frost & Sullivan sees growth of iris recognition in healthcare as a key mechanism for expansion of this biometric identification technology
The factors leading Frost and Sullivan to conclude that iris recognition is poised for strong growth as a dominant biometric identification management technology
When faced with a choice of biometric modalities to deploy for patient identification in healthcare, why Frost & Sullivan recommends iris recognition technology over other modalities such as fingerprint or palm vein
How Frost & Sullivan came to the conclusion that iris biometrics is the most accurate biometric modality
What Frost & Sullivan would say to someone who has a mistaken idea about iris recognition based on false information
Aside from healthcare, the additional potential for iris recognition in the commercial space
The impact of the rising emphasis on connected devices (IoT) on the biometric market or specifically the iris recognition market
Among the several conclusions that Frost & Sullivan reported, these are the highlights:
Iris biometrics is the most accurate biometric technology in the market when compared to fingerprint and palm vein biometrics for patient identification in healthcare
The non-contact, hygienic form-factor of iris biometrics renders it a safer technology to use for patient ID in healthcare that supports hospital infection control
Iris biometrics is the same thing as having your photo taken with a digital camera and is extremely non-invasive
Frost & Sullivan feels that iris biometrics has a much stronger potential for growth for patient identification in healthcare than fingerprint or palm vein due to the aforementioned points
Iris biometrics has strong potential for growth related to the Internet of Things (IoT)
We encourage you to download a full version of the podcast to hear more about iris biometrics. 
A link to the podcast can be found on our healthcare biometrics podcast page. A link to the podcast summary slides can be found on our SlideShare page. 
Thank you to Ram Ravi and the Frost & Sullivan team for the opportunity to discuss their research!
For a full list of all our podcasts, please visit our podcast page.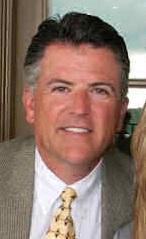 Brian joined RightPatient in July 2015 as Enterprise Sales Consultant for the Midwest Region. Prior to RightPatient, Brian held several roles in sales management and new business development achieving over 15 years of experience working with the healthcare/hospital industry.
http://www.rightpatient.com/wp-content/uploads/2015/12/frost-sullivan-on-growth-and-potential-of-iris-biometrics.jpg
267
300
John Trader
http://www.rightpatient.com/wp-content/uploads/2015/12/RightPatient-Biometric-Patient-Identification-Data-Integrity-Platform.png
John Trader
2016-03-28 16:02:35
2016-11-01 07:08:15
New Podcast: Frost & Sullivan on Growth and Potential of Iris Biometrics