Patient Safety in Healthcare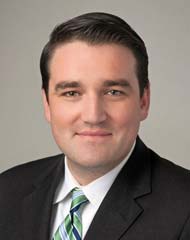 Guests: Jim Bialick, – President of The Patient Safety Network
The World Health Organization recently stated: "There is now overwhelming evidence that significant numbers of patients are harmed from their healthcare either resulting in permanent injury, increased length of stay (LOS) in hospitals and even death."* Patient safety in healthcare should always be at the forefront of any hospital initiative but what we have learned over the last decade is that adverse events occur not because bad people intentionally hurt patients but rather that the system of health care today is so complex that the successful treatment and outcome for each patient depends on a range of factors, not just the competence of an individual health-care provider.
Patients are not only harmed by the misuse of technology, they can also be harmed by poor communication between different healthcare providers or delays in receiving treatment. Patient safety is a broad subject incorporating the latest technology such as electronic prescribing and redesigning hospitals and services to supporting hospital infection control policies to the use of biometrics for patient identification.
In an effort to learn more about the current state of patient safety in healthcare, we invited Jim Bialick – president of The Patient Safety Movement – to join us as a guest on our latest podcast to talk about some of the work his organization is doing to advance patient safety initiatives in healthcare plus we asked for his opinion on the rise of biometrics for patient identification to increase patient safety and what biometric modalities are the most hygienic in a clinical environment.
Sit back, relax, and listen in to our conversation on patient safety in healthcare with Jim Bialick!
Sample podcast audio clip:
Learn more about Patient Safety in Healthcare by downloading the full version of the podcast which covers the following topics:
What steps they are taking and what accomplishments have been realized since they began the patient safety movement?
What is the significance of the event, why should people attend, and what one message does The Patient Safety Movement hope attendees walk away with?
What additional patient safety concerns have The Patient Safety Movement worried that could potentially undermine patient data integrity?
What new patient identification technologies do you see as promising to improve patient identification accuracy and patient data integrity?
What distinct advantage does coalescing the fragmented and disparate entities in healthcare have to advance patient safety in healthcare?
Why are hospitals allowed to operate under the radar with issues such as duplicates and overlays that pose such a significant risk to patient safety?
Who governs this and why isn't such an industry-wide epidemic made more public so that patients and regulators are made aware?
How can the healthcare industry can better "activate" patients to be more responsible and accountable for their own care?
And more!