Free Podcast
Medical Identity Theft: What you need to know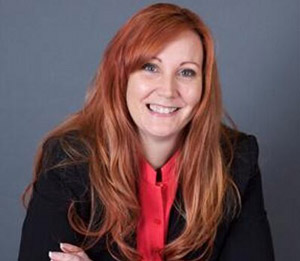 Guests: Eva Velasquez, – President/CEO, Identity Theft Resource Center
Identity theft is a term used to describe all types of crime in which someone illegally obtains and uses another person's personal data in a way that involves fraud or deception, usually for some sort of economic gain. It is a devastating crime resulting in huge financial losses and often irreparable reputation damage for the victim.
Medical identity theft in healthcare is a serious and dangerous problem that places both patients and providers at risk. Recent statistics show that approximately 15 million US residents have their identities used fraudulently each year with financial losses totaling close to $50 billion.
To learn more about identity theft, how it can be avoided, and steps to take if victimized, we invited Eva Velasquez, CEO and President of The Identity Theft Resource Center to our podcast. Eva was gracious enough to answer all of our questions and provided excellent insight into how consumers can protect themselves from identity theft as well as an in-depth discussion of medical identity theft including it's repercussions and impact on patients in healthcare.
We also discussed the use of biometrics for patient identification to deter medical identity theft and asked Eva to provide her opinion on the merits of the technology and the key role it plays to protect medical identities.
Learn more about Medical Identity Theft by listening to the full version of the podcast which covers the following topics:
Overview of the Identity Theft Resource Center's mission and goals.
Why consumers should be concerned about the dangers of identity theft and the potential impact if they are victimized
The importance of protecting a child's medical identity and the earliest age a child can have their medical identity stolen
Why biometric patient identification solutions are playing a larger role in protecting patient identities and the importance of adopting biometric patient identification solutions that can prevent medical ID theft at any touchpoint along the care continuum
Why medical identity theft is a rising problem, its implications, and steps patients can take to protect their identities
Medical ID theft dangers faced by healthcare providers
Steps medical ID theft victims can take and resources are available to help them correct the problem
The marketplace for medical ID theft data and what do hackers do with medical information once it's stolen
Information about The Identity Theft Resource Center including social channel contact information
Sit back, relax, and listen in to our conversation on medical ID theft with Eva Velasquez from The Identity Theft Resource Center!