Duplicate medical records are a serious threat to patient safety, satisfaction, and quality of care.
An average hospital has
around 10% duplicate medical records
(HIMSS)
Duplicate medical records can cost health systems up to $40 million.
(AHIMA)
Duplicates create denied claims, costing providers around $4.9 million on average.
(Change Healthcare)
Harris Data Integrity Solutions, with the power of the RightPatient AI Platform, provides a best-of-breed solution to prevent duplicate medical records.
By incorporating patient photos for data de-duplication and patient authentication, even duplicates that were created from cases of alias can be identified and resolved. The RightPatient AI platform seamlessly integrates into any workflow to prevent errors by verifying patient identities, enrolling new patients, and checking for duplicates in real-time.
How The Harris + RightPatient Platform Works
Health System
Hospitals collect patient information along with photos
Harris DIS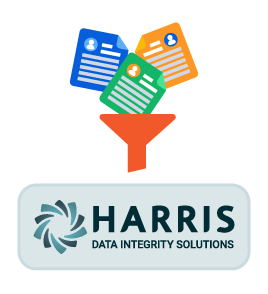 Harris receives MPI data from health systems for analysis & cleaning
RightPatient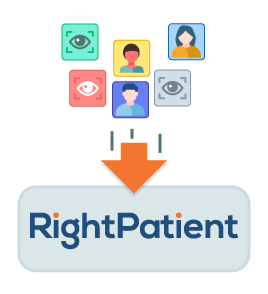 RightPatient receives a copy of patient photos and corresponding MRNs
Deduplication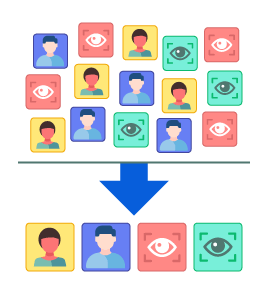 RightPatient deduplicates patient photos to bolster overall system analytics
Duplicate Prevention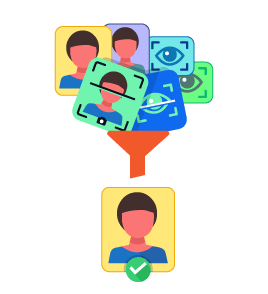 RightPatient prevents the creation of duplicate records during encounters
Harris + RightPatient AI Platform Use Cases
The most powerful technology for analyzing and resolving duplicate medical records
On-Site Duplicate Prevention
Preventing duplicates and overlays in real-time during in-person visits
Collecting patient photos for medical records during the registration process
Utilize our open API to integrate with kiosks and authenticate patients with photo capture
Deduplicate Up to 25K Patient Photos for FREE!
Still not convinced? Test out our AI platform by deduplicating up to 25K patient photos at no cost!
The process is easy and we'll have the results back to you within 24 hours. Contact us to learn more!
Securely upload your patient photos
Our AI engine will deduplicate
your data
We'll send you a report within 24 hours – all for free!
We guarantee 100% protection of your patient data – it will not be shared with anyone.
Benefits of the Harris + RightPatient AI Platform
Touchless/Hygienic
Biometric Identification
Highly Scalable
Matching System
Harris Expertise in Patient
Matching & Data Cleanup
Want to learn more about improving patient identity management and medical data integrity in healthcare? We are here to educate and assist. Please submit the information below if you have any questions or you are interested in learning more about our RightPatient® biometric patient identity management solution. We can't wait to hear from you!
© 2022 RightPatient Inc. All Rights Reserved.