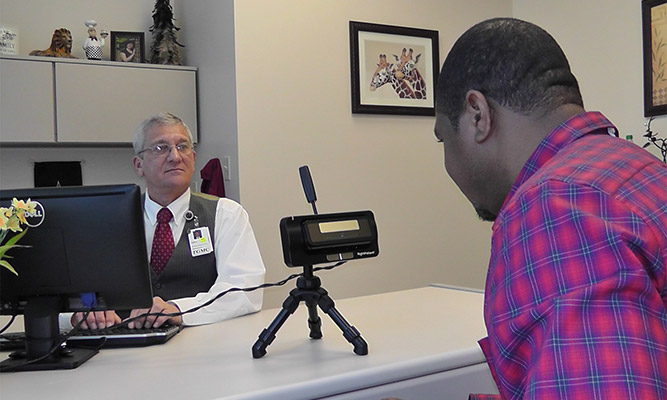 Did you know?
Photo biometrics is non-invasive – patients simply take a "selfie" with a digital camera for accurate identification
Photo biometrics is hygienic and does not require physical contact with a device helping to support hospital infection control
Photo biometrics is 100% safe and can be used on children as young as one year old.
RightPatient® prevents medical ID theft and gives patients confidence that clinicians are using the right medical record.
Schedule a free demo today

→
© 2002 – 2016 RightPatient. All rights reserved.
1050 Crown Pointe Pkwy, Suite 850, Atlanta, GA 30338 USA. │ Email: info [at] rightpatient.com │ Phone: (678) 813-2715