Photo Biometrics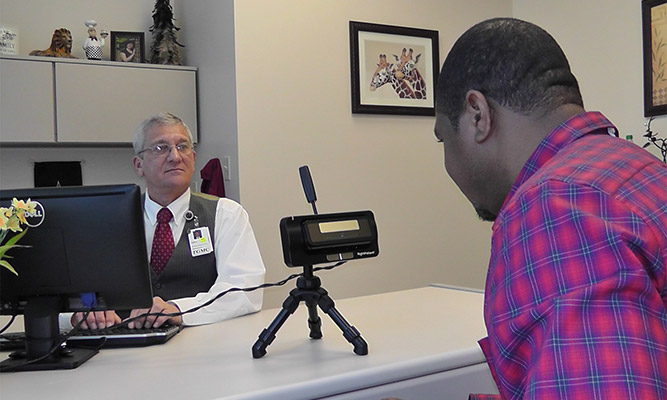 5 cameras
Only $1,199/month!
Contactless and hygienic
Superior accuracy
Seamless part of EHR workflow
Fill out the contact form on the right for a free demo!

→
Join These Happy Customers:
RightPatient SaaS:
Prevent duplicates & fraud
Improve revenue cycle
Seamless integration with EPIC, Cerner, Siemens, Meditech, & IBM Initiate
Fast & easy deployment
Photo Biometrics – the most accurate way to ID patients
99% acceptance rates
Affordable monthly fee
© 2002 – 2016 RightPatient. All rights reserved.
1050 Crown Pointe Pkwy, Suite 850, Atlanta, GA 30338 USA. │ Email: info [at] rightpatient.com │ Phone: (678) 813-2715